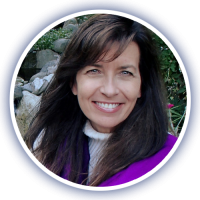 "Can You Feel the Pain in My Heart Caregiving"
Honoring the Mystery of Family Caregiving
An educational Speaking Event with Barbara Morningstar
Barbara has over 20 years' experience in Hospice work and is the founder of In Autumn's Cocoon, her work which honors the processes of illness, death, grief and the many transitions that accompany these seasons of life.  Barbara is also the author of a new book titled "Honoring the Mystery; Uplifting Insights from the Language, Visions, and Dreams of the Dying."
Throughout this day Barbara will highlight key themes within the transcendent realm of mystery, specifically tailored to Hospice workers who care for the caregivers as they companion with those nearing death or grieving the loss of a loved one.  Barbara will address how family or friends experience the passing of their loved one, often in profound and mysterious ways and speak specifically to:
the rights of the caregiver,
trust in the midst of uncertainty,
finding meaning and purpose in suffering,
life review
grief
caring for self
honoring the mystery
Barbara will lead us through a day of love and compassion for those whose journeys' we honor and the mystery we embrace in our hospice work as we provide compassionate comfort and learning for the caregivers, including ourselves.
When:
Tuesday, November 27, 2018

Time:
10:00am to 3:00pm

Where:
Trinity Baptist Church, South Entrance, 1905 Springfield Rd., Kelowna

Cost:
$15.00 includes lunch.Cheque, cash, Visa, MasterCard or Debit accepted. Cheques payable to "COHA"

Registration:
Pre-Registration is required by November 22, 2018. Please provide any dietary restrictions. Registration Form.
Email hospice@hospicecoha.org
The workshop is open to all Hospice Volunteers, Staff and Healthcare providers.
This event is supported by the Dorothy Mills Fund.