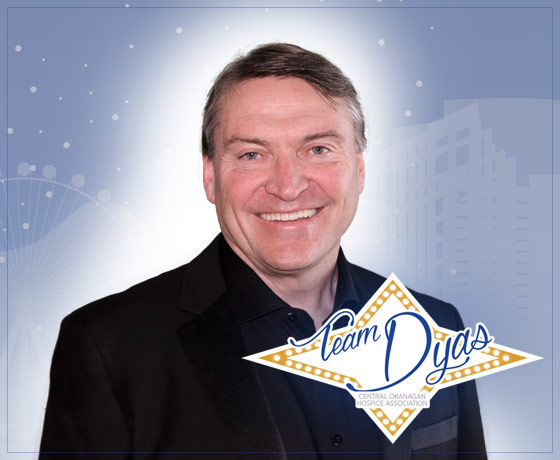 Tom Dyas
Tom owns and operates TD Benefits, a local group benefit, insurance and pension business in Kelowna. Over the years, Tom has sat in on countless steering committees aimed at community development. Tom is extremely honored to participate in this years' Swinging with the Stars event as he is humbled by the incredible work and dedication provided to our community by the staff and volunteers of Central Okanagan Hospice Association. Tom openly admits that he can't dance but is willing to put his "best foot forward" for such a great cause!
Reason for Dancing:
Being an active member and volunteer of our community has always been near and dear to my heart. I must say that dancing is definitely outside of my comfort zone, but I know that I am ready to take on this extremely rewarding challenge as it is a way for me to give back to the amazing people in our community.
What does COHA mean to you?
It is very comforting to know that we have access to a place like Hospice for individuals who have reached the end of their life's journey, where they will not only receive top-notch care in a beautiful facility, they will be treated with the utmost compassion and kindness, which extends to their loved ones.