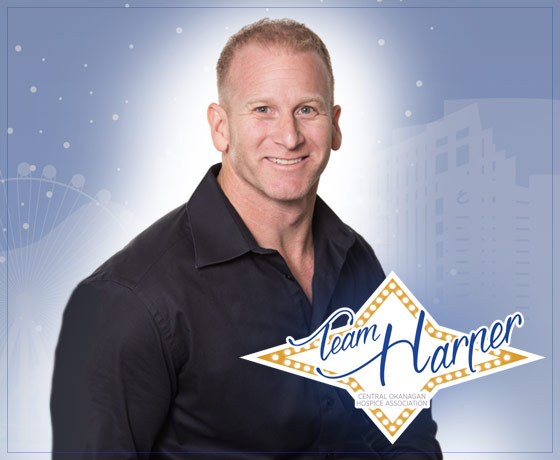 Blake Harper
As a person with a disability I believe it's important to lead by example and show that whatever you put your mind to, you can achieve. I hope to inspire others to get involved in community events and see the importance of helping others.

Reason for Dancing:
I believe that COHA provides a great service that is desperately needed in our community. It's also a way to promote diversity and inclusion in events like this.
What does COHA mean to you?
As a teenager, I was able to job shadow a care aid and I observed the lack of warmth, care and dignity given to people. I wanted to be a part of making sure that no would spend their last days how I witnessed their last days. played out. I've loved all of the variety of care programs I've been privileged to work in over the last 20 years such as retirement homes, respite and group homes, and wish I have had more time in supporting people receiving hospice care and support. Swinging with the Stars is my chance to do what I said I was going to do and make sure no one in our community has to walk alone without dignity through their final stages of life. This is the Vision of COHA and I feel honored to be given this opportunity to raise money for this incredible Association.