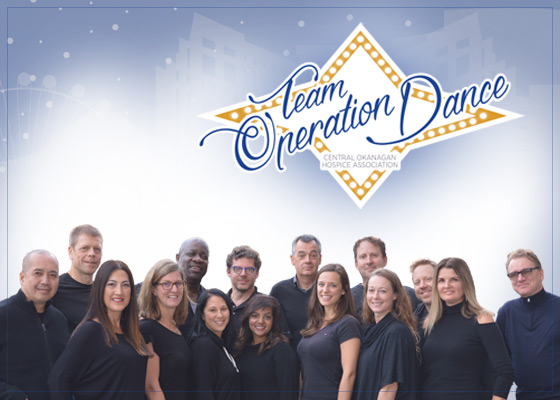 Keri Brekveld
Danielle Koenig
Anita Sanan
Michael Humer
Alistair Graham
Stephan Mostowy 
Jennifer Bird
Mieke Eikenaar
Krista Jensen
Maurice Blitz
Vance Beck
Costas Schulze
Becky Lowe
Dalia Loewen
Edward Solano
Sheena Sikora
Steven Thomas
Tracey MacInnis
We are the KGH OR family. Our team consists of OR nurses, Anesthetists, Surgeons and support staff. We work very closely together in our state-of-the-art Operating rooms to provide the best possible care for patients in our community, as well as across the province.
Reason for Dancing:
This dancing opportunity gives us a reason to participate in a community event together, allowing us to get away from busy and stressful careers. At the same time, we would like to raise awareness of the importance hospice has in our community.
What does COHA mean to you?
We are aware that many of our patients, friends and family end up relying upon COHA and their services. It gives us great comfort knowing that COHA is there to provide continued support, help and encouragement to those in need. We all are very blessed to have COHA in our community.