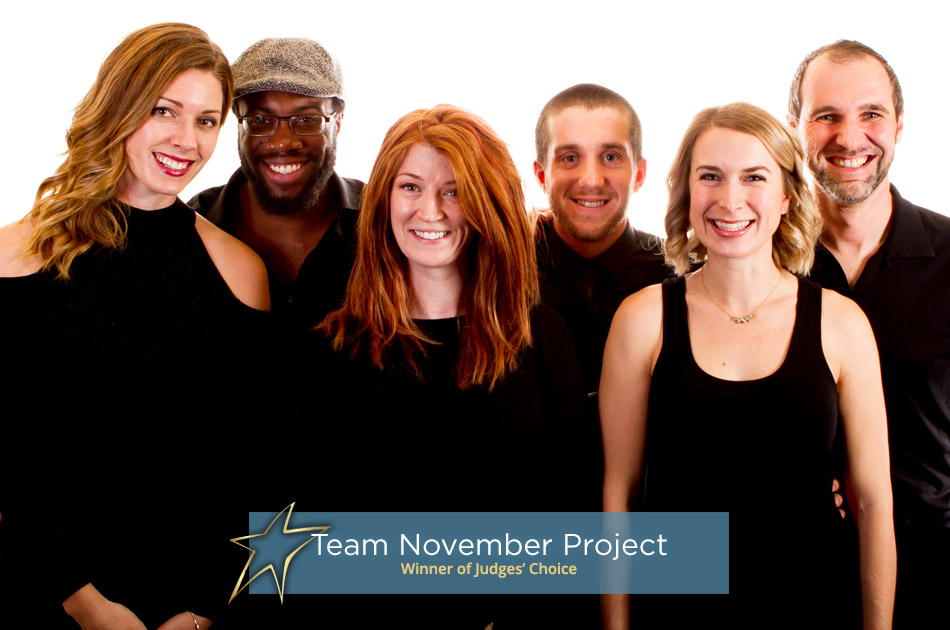 Dancing Stars: Samantha Barker, Guillaume Bidart,Kwame Boateng, Janelle Caldwell, Joshua Clark, Christine Esovoloff, Roz Huber, Maxwell McEachern, Steven Morrison, Amanda Zaal
We're a group of individuals that believe in building a supportive community around fitness, recreation, and inclusivity. Every Wednesday morning at 6:29 AM, we meet downtown at the sails get sweaty – we're always pushing each other to be the best version of ourselves.
Thank you Kwame Boateng for helping Team November Project raise $11,179.
Reason for Dancing:
We're about community and supporting one another. What COHA is all about really speaks to what our core values are.
What does COHA mean to you?
For us, COHA plays a critical support function in our community around a time in peoples' lives where support is absolutely critical.