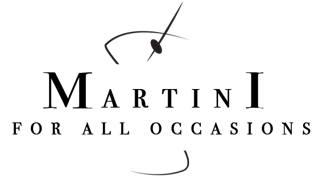 Martine Parent
Owner Martini For All Occasions Wedding & Event Planning
A local event planner, a mom of one beautiful daughter, a slightly crazy cat lady, and a dance enthusiast. I love spending time and creating unforgettable moments with my friends and family, and enjoy being quirky and creative, but mostly quirky. I often feel like I lead a double life, like a superhero. Sometimes I can be an epic, intelligent ginger who's full of awesomeness. Other times I have to sing the ABCs in my head to remember which letter comes next.
Thank you to Reg Sahay and Alisha Kahn in helping Team Parent raise $4,146.
Reason for Dancing:
Dancing is contagious in a good way! It's the language of happiness. I'm doing this to bring awareness to both the amazing dancing community in the Okanagan, and to COHA, with flare. Most importantly, I'm dancing to honor the memory of those important souls who made a huge impact in this world, like my Grandpa who died in 2015.
What does COHA mean to you?
Volunteering for 4 years, my enthusiasm has never waivered. I consistently learn something new about how COHA helps those in their last stages of life.  I am in awe of the stories I hear.