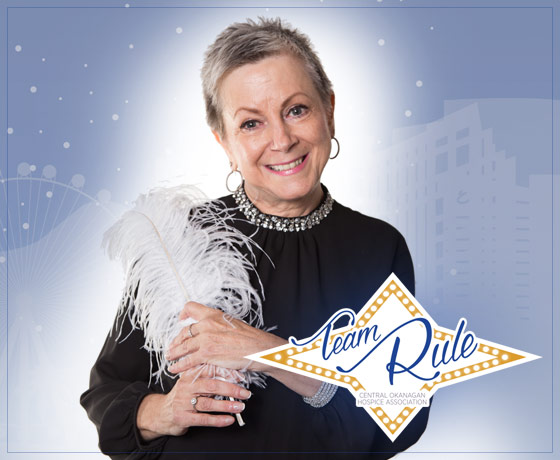 Diane Rule
I may come in a small package but my enthusiasm and determination are huge! I am a very passionate person and love to both create and help others and am very fortunate to have a career that allows me to do that. I am always pushing myself to explore things outside of my comfort zone. A challenge gives me purpose and direction.
Reason for Dancing:
My late husband was a dancing enthusiast who harbored a private dream to "dance with the stars". The year he passed away, I was privileged to have been able to take him on the final Dancing with the Stars Cruise with Holland America where he had an opportunity to demonstrate his social dance skills before some of the talented pros from the official TV show, such as Kym Johnson (his absolute favorite) and Tony Dovolani. It was also the first year we had heard of Swinging with the Stars and I surprised him with tickets for his birthday. The memories from those two events are the most cherished I have of my husband and have carried me through some very challenging times. I was introduced to COHA when he passed away and at the time had no idea of the impact of COHA and the instrumental services they provide to our community. I dance in honor of my late husband and to give back by supporting this most worthy cause.
What does COHA mean to you?
Comfort, support and unconditional love, not only for those at end of life but also for those left behind. With the compassion and guidance of one of their special counsellors when my husband passed away, I was able to understand and deal with the enormity of the grief and change associated with such vast loss and to begin the transition to a new life on my own. In the two years since, I have begun to blossom and found an increasing desire to assist others who are faced with similar circumstances. I decided to and made a major career change to assist people who have lost someone and am committed to helping others through this difficult journey. COHA provides invaluable resources to people during their time of transition and I am looking forward to becoming a dedicated volunteer.