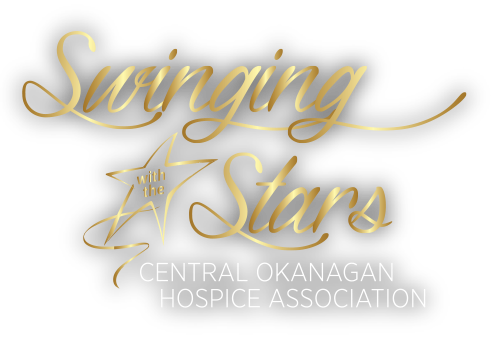 2009
In the first year, chatting around the conference table was full of new ideas and visions; ways to raise money; buy voting stars to increase our fundraising efforts; and educate the masses on a first-time event with hopes it would become an annual event.  
Names were thrown around who would be our 'celebrities'. Who would be our dance instructors? Would people really commit themselves to learn a dance and give so much of their time in rehearsals? Would our countless professional instructors actually volunteer their time choreographing and teaching our 'celebs' dance routines? And the big one, would our celebs, and dance instructors support each other in raising funds for COHA? The answer was a resounding YES!! 
On March 6, 2009 in the Capri Ballroom with a capacity of 150 guests, we kicked off the inaugural Swinging with the Stars presented by Bracken Financial Services/Great West Life. We knew we wanted this to be an elegant evening of dance, as our evening program read, that actually had no silent auction…something unheard of in events 12 years ago. 
And we sold out. I think we were all in shock as ticket sales continued to grow. I believe that's when we all knew were on to something bigger that we could have imagined.  
Taking home the trophies the first year was a clean sweep with John and Maria Byland, winning both trophies: Most Pledges Raised and Audience Choice! We were more than thrilled with the success of our first year event and as we celebrated on the dance floor afterwards and perhaps 'toasting our success', we all knew were moving forward with the 2nd Annual Swinging with the Stars. 
 – Jan Woolsey, Swinging with the Stars Coordinator 2009-2017 


Team
Moore

Team
Andy and TJ

Team
Byland

Team
Thomas

Team
Gow

Team
Sexsmith
Team Moore
Dancer
Diane Moore
Dance Instructor
Tom Selzler
Testimonials
2009 Sponsors & Supporters
Bracken Financial Services
Great West Life
101.5 Silk FM
St. Hubertus Estate Winery
Total Eclips Salon and Spa
Living Source Media Group
Ten Fashion Bridal Boutique
DJ Services / Larry Gray
The DJ Store
Speedpro Signs Kelowna
UPS Store – Dilworth
The Tickle Trunk
Bylands Garden Centre
The Coast Capri Hotel
Viva Musica Society
Calona Costume
The Trophy Den
Dance Essentials
Garbin Graphics
Fezziwig's Bakery Cafe
The Okanagan Institute
Organizing Committee
Judy Abel, Leigh Bjornson, Bev Bracken, Shirley Buchanan, Chanine Carr, Larry Gray, Sherri Hannah, Bruce Innes, Kathy Krasnov, Robert MacDonald, Jim Wannop, Lesley Werry, Jan Woolsey
Retrospective Sponsors