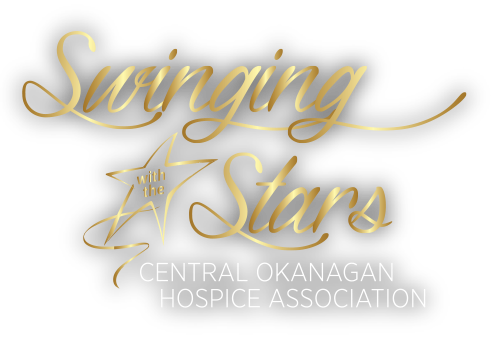 2010
Waltzing, jiving and even the tango is literally hitting the streets these days as local community dancing stars gearing up for Kelowna's 2nd Annual Swinging with the Stars. 
It is interesting to note the media release also mentions the dancers are 'in training' for at least ten hours of dance lessons. That was our vision in the beginning and we soon realized everyone gave so much more of their time.    
We now know both the instructors and the 'celebs' give hours and hours of their time to learn the dance, and then of course fundraise on top of this. We relied heavily on the enthusiasm, knowledge, and skill from all the professional dance instructors over the years and still do. Without the professionals, we have literally no event. 
One facet we did introduce way back in the dark ages of internet  was the beginning of online pledges. We were new to this type of fundraising and although it started out fairly slowly in 2010; it has grown in leaps and bounds as we all know. It only takes a second now to post a kind request for your friends and families to donate to each dancer's efforts. Remember when we used to have to write letters or actually dial or push the buttons on a phone to ask for donations? Dark ages right? Social media has become well beyond what we could have imagined in 2010! And here we are this year doing a Swinging with the Stars Retrospective! Who could have imagined such a thing back in 2010? 
The 2010 event went off without a hitch. Even without social media we sold out once again and we had to limit the number of tables for each dancer – another sign of how popular this event was becoming. 
Kudos to the 2010 trophy winners: Most Pledges Raised – Garry Benson and Tracy Hutton and Phil Johnson- Audience Choice.
– Jan Woolsey, Swinging with the Stars Coordinator 2009-2017

Team
O'Keefe

Team
Hutton-Johnson

Team
Stewart

Team
Thompson

Team
Benson

Team
Welbourne
Team O'Keefe
Dancer
Anne O'Keefe
Dance Instructor
Tom Selzler
Testimonials
2010 Photos

2010 Sponsors & Supporters
Bayshore Home Health
Great West Life
Advocare Home Health Services
Mercedes-Benz
AM1150
101.5 Silk FM
Bylands Garden Centre
Okanagan Telephone Company
ConnectIT
Living Source Media Group
Minuteman Press
Okanagan Institute Creative Engagement
Speedpro Signs Kelowna
DJ Backmix with Larry Gray
Quails' Gate Estate Winery
St. Hubertus Estate Winery
Ten Fashions Bridal Boutique
The Trophy Den
Two Left Feet Shoe Co.
Total Eclips Salon and Spa
Organizing Committee
Judy Abel, Bev Bracken, Larry Gray, Sheri Hannah, Sharon Hughes Geekie, Bruce Innes, Andy James, Kathy Krasnov, Robert Macdonald, Jeni MacMillan, Bob Switzer, Lesley Werry, Jan Woolsey
Retrospective Sponsors