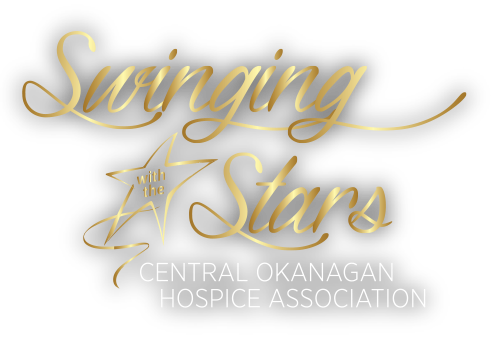 2011
Putting the fun in "Fund-raising" 
Who doesn't want to dress up like a hotdog and run along Highway 97 in a snowstorm, or challenge your friends to wax their legs; or dance a tango into Lake Okanagan? 
These were only a few of the challenges Team Terri and Paul Hergott and their campaign team dreamt up and succeeded at in 2011. This was the team who created 'mini-fundraisers' to raise money for our major Swinging with the Stars fundraiser. They set the bar high and set the precedent back then and still use them as a successful fundraising model today. It was a brilliant strategy and no wonder they took home the Most Pledges Raised Trophy.
Oh What a Night! 
Swinging with the Stars 2011 was full of fabulous fun and dancing. The energy in the room should have been bottled up! 
Best performances of the night went to Gordie Abougoush and his instructor Sharon Sebo. Anna Jacyszyn dazzled us all with her disco routine that had so many lifts and spins with her instructor Chris Thorburn, the ballroom was sizzling…and it wasn't just Anna's blue costume…but that did add to the sizzle! 
And who can forget the surprise performance by the "Value Village People" topping off the night? So fun! 
With a record setting $135,000 raised and another sold out show, we knew were onto something big!  
 – Jan Woolsey, Swinging with the Stars Coordinator 2009-2017


Team
Abougoush

Team
Daigle

Team
Hergott

Team
Jacyszyn

Team
Knight-Weckstrom

Team
Carruthers
Team Abougoush
Dancer
Gordie Abougoush
Dance Instructor
Sharon Sebo
2011 Photos

2011 Sponsors & Supporters
Great West Life
Mercedes-Benz
HSBC
Bayshore Home Health
Dockside
Organizing Committee
Judy Abel, Jeni Eaton, Larry Gray, Sheri Hannah, Bruce Innes, Kathy Krasnov, Rose Sexsmith, Chris Smith, Leslie Werry, Jan Woolsey
Retrospective Sponsors