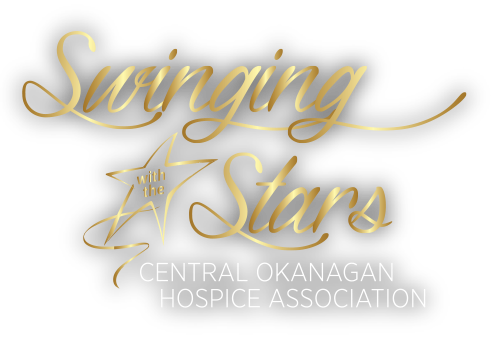 2012
We all like to win a prize! 
Swinging with the Stars 2012 introduced a new trophy to add to the coveted Audience Choice and Most Pledges Raised hardware. 
We soon discovered after the hours of practice each dance team put in, we needed to recognize the technical side of the performances.  Judges Choice trophy was presented for the first year in 2012. Crissy Rea and her instructor Warren Eaton took home the prized possession after performing an amazing paso doble routine.
A Star is Born 
The trophies were produced from 'dancing sculptures' we found at HomeSense in 2009. The Trophy Den creatively attached a small stand to them. Over time, we needed to replace the trophies as a few of the dancer's appendages started to break…that would be the trophies' appendages not appendages on our hardworking dancers! We once again found 3 dance- themed glass trophies at HomeSense and The Trophy Den added large stars to create a trophy worth displaying for our winners. 
It seems as the trophies got larger, our room décor flourished and we pushed our ballroom guests allowed in the ballroom to the absolute maximum.
The envelopes please 
Audience Choice Award went to an amazing costume-changing routine (4 I believe!) performed by Carole and Darren Visosky, coached by Chris Thorburn. 
The Most Pledges Raised Trophy was awarded to Dr. Deborah Zokol and her team who raised an amazing $55,000! 
 – Jan Woolsey, Swinging with the Stars Coordinator 2009-2017


Team
Rea

Team
De Pieri

Team
Neilsen

Team
Penty

Team
Visosky

Team
Zokol
Team Rea
Dancer
Crissy Rea
Campaign Manager
Tracy Rawlings
Dance Instructor
Warren Eaton
Testimonials
2012 Photos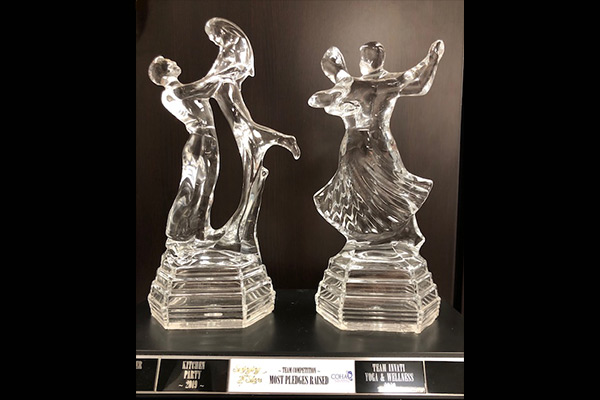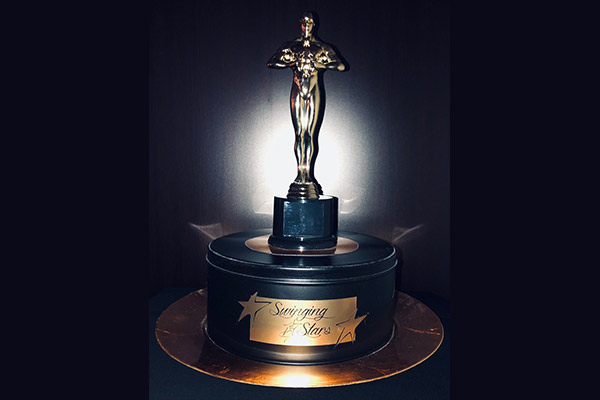 2012 Sponsors & Supporters
Advocare Home Health Services
Bayshore Home Health
Great West Life
Regency Retirement Resorts
Grant Thornton
HSBC
MacKay LLP
La-Z-Boy
Dockside
Astral Media
EZ Rock 101.5
99.9 Sun FM
AM1150
The Daily Courier
Bylands Garden Centre
Coast Hotels & Resorts
Edge Digital Media Production
SW Audio Visual
Speedpro Signs Kelowna
Menzies Graphics Group
Avalon Event Rentals
Europa Salon and Spa
Total Eclips Salon and Spa
Creative Spaces
La-Z-Boy Furniture Galleries
TTM Events
Two Left Feet Shoe Co.
Aveda
Calona Costume
DJ Backmix with Larry Gray
The Trophy Den
Ex Nihilo
Sarah's Sweets
Ten Fashions Bridal Boutique
Organizing Committee
Judy Abel, Ashley Dumas, Jeni Eaton, Larry Gray, Sheri Hannah, Bruce Innes, Kathy Krasnov, Rose Sexsmith, Chris Smith, Jan Woolsey
Retrospective Sponsors