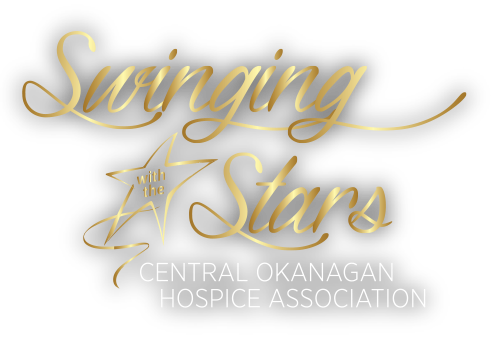 2013
It Takes a Village  
By 2013, Swinging with the Stars had raised over half a million dollars for COHA and over 25,000 volunteer hours had been tracked by our celebrity dancers, professional instructors, campaign team and organizing committee. That is truly amazing! 
It's common knowledge that most signature events have a life span of about five years and then it is time to 'change things up' but with Swinging with the Stars the opposite has been true. 
We moved to the Delta Grand Ballroom in 2013 after outgrowing the Coast Capri Ballroom. We were sad to leave the Capri but knew we had to keep on growing as ticket demand continued to grow. 
The energy continued to build and in year 2013 another record was broken with over $225,000 raised! 
Jane Hoffman took home the Judges Choice Award with her coach Chris Thorburn as well as the Most Pledges Raised, and Lane Shupe and Samuel Galvez won the Audience Choice Award – first time we saw a whip on the ballroom floor too!!
Let's Keep the Party Going! 
To channel Frankie Vallie and The Four Seasons hit song, "Oh What a Night" it was! Given the year, we also felt it was the perfect time to reunite some of our alumni dancers and organizing committee to perform a flash mob dance… and Gangnam Style was performed after more than a few rehearsals in home basements with choreography by Carley Bailey who continues to sit on the organizing committee to this day.  "Oh What a Night!" 
 – Jan Woolsey, Swinging with the Stars Coordinator 2009-2017 

Team
Tannas

Team
Isenor

Team
Adams

Team
Shupe

Team
Hoffman

Team
Bibby
Team Tannas
Dancer
Toby Tannas
Campaign Manager
Christy Farrell
Dance Instructor
Chris Thorburn
2013 Photos

2013 Sponsors & Supporters
Bayshore Home Health
HSBC
MacKay LLP
Mercedes-Benz
First Memorial Funeral Services
Fraser Patridge Group – MacDonald Realty
Grant Thornton
La-Z-Boy
Scotiabank
Ramco Flooring
Great West Life
Astral Media
EZ Rock 101.5
99.9 Sun FM
AM1150
CHBC News
The Daily Courier
Bylands Garden Centre
Coast Hotels & Resorts
Edge Digital Media Production
Quantum Graphics & Consulting Ltd.
SW Audio Visual
Speedpro Signs Kelowna
Sarcess Designs
Shaun Bos Portrait
Total Eclips Salon and Spa
Europa Salon and Spa
Creative Spaces
Discover Wines
TTM Events
UPS Store – Dilworth
Two Left Feet Shoe Co.
Aveda
Calona Costume
DJ Backmix with Larry Gray
The Trophy Den
Chanine Carr
Derks
Ex Nihilo
EnCompass Benefits & HR Solutions
Organizing Committee
Judy Abel, Larry Gray, Sheri Hannah, Bruce Innes, Kathy Krasnov, Judy Riddell, Rose Sexsmith, Chris Smith, Ryan Tebbutt, Jan Woolsey
Retrospective Sponsors