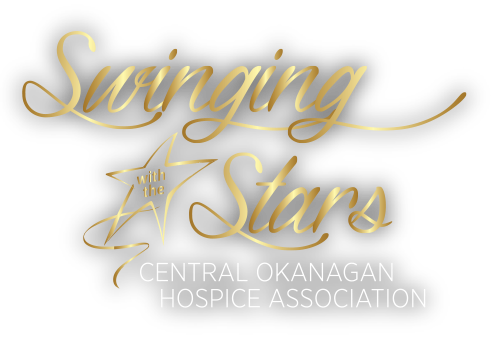 2014
Thinking outside the box 
In 2014, Swinging with the Stars decided to introduce different dance genres to the dance floor.   
It proved to be a brilliant idea as we had been sticking to the 'ballroom only' dance genre since 2009. We took the cue from the popular television show Dancing with the Stars and figured why not?
Time to shake things up 
Hip hop, disco, charleston, paso doble, Viennese waltz and modern jazz wowed the crowd in the room. I will never forget Loyal Wooldridge and his husband Ian Roth's standing ovation performance that night starting with a beautiful Viennese Waltz and morphing into Lady Gaga's 'Born This Way' jazz routine.  The energy and feeling in the room was absolutely overwhelming for many and we were proud to embrace diversity at this event. 
Audience Choice Trophy was presented to Lonni Van Diest and instructor Carley Bailey. Judges Choice: Marion Henselwood and her instructor Chisa Glendenning and Most Pledges Raised was awarded to Julie and Wolf Krieg. 
 – Jan Woolsey, Swinging with the Stars Coordinator 2009-2017


Team
Brix-Turanec

Team
Henselwood

Team
Krieg

Team
Esbjerg

Team
Van Diest

Team
Wooldridge-Roth
Team Brix-Turanec
Dancers
Dr. Christian Brix and Jessica Turanec
Campaign Manager
Jessica Turanec
Dance Instructors
Samantha Sambrielaz and Jaime Cuberos
2014 Photos

2014 Sponsors & Supporters
Bayshore Home Health
First Memorial Funeral Services
Fraser Patridge Group – MacDonald Realty
Grant Thornton
Great West Life
Mercedes-Benz
RBC
Scotiabank
Dockside
Ramco Floor and Tile
Valley First
Dignity Memorial
EZ Rock 101.5
99.9 Sun FM
AM1150
CHBC News
Capital News
The Daily Courier
Avalon Event Rentals
Bylands Garden Centre
Delta Grand Okanagan Resort
Edge Digital Media Production
Quantum Graphics & Consulting Ltd.
SW Audio Visual
Speedpro Signs Kelowna
Soul Inspirations Photography
Europa Salon and Spa
Total Eclips Salon and Spa
On the Spot Photobooth
Ten Fashions Bridal Boutique
Creative Spaces
Discover Wines
La-Z-Boy Furniture Galleries
TTM Events
UPS Store – Dilworth
Two Left Feet Shoe Co.
Aveda
Calona Costume
CoCo Boutique
DJ Backmix with Larry Gray
Lake City Casino
Sarah's Sweets
The Trophy Den
Valley First
Organizing Committee
Judy Abel, Larry Gray, Sheri Hannah, Bruce Innes, Kathy Krasnov, Judy Riddell, Rose Sexsmith, Chris Smith, Ryan Tebbutt, Jan Woolsey
Retrospective Sponsors