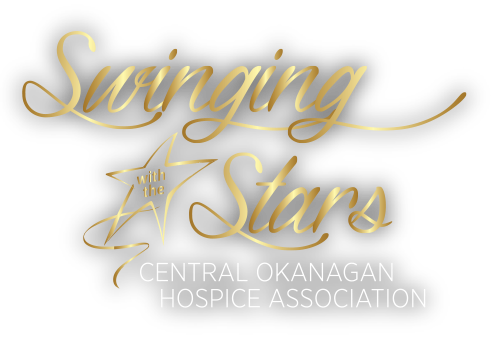 2015
Meditation or Medication? 
The Green Room jitters were consistently huge in the minutes before the show. The comraderie in the 'Green Room' with each dance team supporting one another was and will be amazing to experience. 
Positive thoughts and words and okay, even tequila was consumed in the Green Room. Merely to calm the nerves of course! 
The More the Merrier 
Year 7 was also the year we introduced team dancing. It has been a huge success and will continue again. 
All the Single Ladies… and more 
We upped the post-show dance party with professional entertainer Andrew Johns providing awesome tunes that kept the crowd going until well past last call. 
Carey Small and his Campaign Team took home the Most Pledges Raised Trophy.  Judges Choice went to Val Cocar and her instructor Kurt Werner performed a highly technical jive and the Audience Choice Award was presented to Team Bollywood: Anita Clegg, Louise Koch, Laurie Koss, Lorraine Penfound, Rose Sexsmith, Brenda Valnicek and Jan Woolsey. 
 – Jan Woolsey, Swinging with the Stars Coordinator 2009-2017


Team
Richards-Best

Team
Cocar

Team
Mulgrew

Team
Small

Team
Van Diest-Schmidt

Team
Bollywood
Team Richards-Best
Dancers
Quinn Best and Gillianne Richards
Campaign Managers
Emily Braun and Jason Richards
Dance Instructor
Lucy Hazelwood
2015 Photos

2015 Sponsors & Supporters
Bayshore Home Health
Okanagan Chrysler Jeep Dodge
Ramco Floor and Tile
RBC
Jane Hoffman
Great West Life
Dignity Memorial
Westwood Fine Cabinetry
De Pieri Clinic
Voyager RV
Global Okanagan
Capital News
Avalon Event Rentals
Bylands Garden Centre
Delta Grand Okanagan Resort
Edge Digital Media Production
Quantum Graphics & Consulting Ltd.
SW Audio Visual
Speedpro Signs Kelowna
Bonne Belle Photography
Europa Salon and Spa
Loyal Hair Therapy
Total Eclips Salon and Spa
Okanagan Photostar Five Star Photobooth Rentals
Canadian School of Ballet
Dance Essentials
Bliss Bridal Boutique
Creative Spaces
Discover Wines
El Zorro Tailor and Alterations
La-Z-Boy Furniture Galleries
TTM Events
UPS Store – Dilworth
DJ Backmix with Larry Gray
Organizing Committee
Judy Abel, Ashley Dumas, Larry Gray, Sheri Hannah, Bruce Innes, Kathy Krasnov, Deb Ledwon, Judy Riddell, Rose Sexsmith, Ryan Tebbutt, Jan Woolsey
Retrospective Sponsors