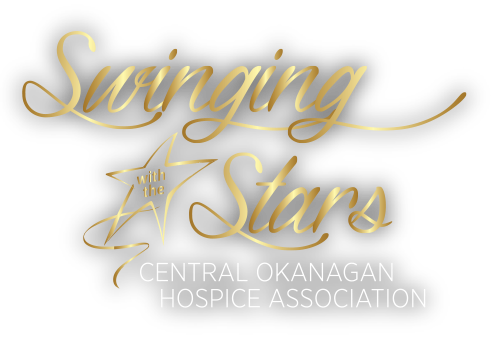 2016
Nervecited…. 
Lisa Stephenson from the 9th Annual Swinging with the Stars coined this word to describe her mixed emotions as we headed towards the big night. She was nervous but also excited to perform. It seems perfect and it's now part of my vocabulary.
Deep Breaths Required 
The dancers from past, present and future all go through a rollercoaster of emotions. It was usually in the 7 days before the big show that I would hear how nervous everyone was. Dress rehearsal helped calm the jitters and once the big night arrived, the dancers were ready. Over the years, more than a few have described that night as one of the best nights of their lives, icing on the cake, bucket list item and for some 'life changing'.
We Love our Judges and Instructors 
We've been lucky to have many judges volunteer their time to be part of this event. Mayors; City councillors; major sponsors of the event; comedians; and, of course major players in our dance community to provide their knowledge on the technical side of the competition. 
Just like the amazing dance instructors who give so much of their talent to our dancers, we literally would not have a show without these people. 
As the event grew, the dance standards seem to grow too, and the 8th Annual provided one of the best shows to date. Nobody will ever forget the Rishi/Solano family dancing up a storm in the ballroom winning Audience Choice and Most Pledges Raised trophy.  
Another great memory is the Uptown Street Funk routine choreographed by Jennifer Large and performed by the team of Steve Bennett, Lindsay Cousins, Scott Dedels, Jill Hayes, Brenda Lyall, Debbie MacMillan and Phred Martin. They won Judges Choice and I'm sure Bruno Mars would have been proud! 
 – Jan Woolsey, Swinging with the Stars Coordinator 2009-2017


Team
Balic

Team
Rishi-Solano

Team
Hays

Team
Hughes-Geekie

Team
Quigley

Team
Funk
Team Balic
Dancer
Dawn Balic
Campaign Manager
Lesley Brydon
Dance Instructor
Jaime Cuberos & Samantha Sambrielaz
Testimonials
2016 Photos

2016 Sponsors & Supporters
Jane Hoffman Realty, Coldwell Banker
Bayshore Home Health
Smalls Tile & Flooring
Bonne Belle Photography
De Pieri Clinic
Dignity Memorial
Great West Life
Okanagan Chrysler Jeep Dodge
Westwood Fine Cabinetry
Canadian School of Ballet
Okanagan Photostar Five Star Photo Booth Rentals
Dance Essentials
Voyager RV
La-Z-Boy Furniture Galleries
Ramco Floor and Tile
Castanet
Bell Media
Shaw Communication
Capital News
Daily Courier
Bylands Garden Centre
Delta Grand Okanagan Resort
Avalon Event Rentals
Speedpro Signs Kelowna
TTM Events
Edge Digital Media Production
Quantum Graphics & Consulting Ltd.
SW Audio Visual
Vibrant Vines
Bliss Bridal Boutique
Chair Flair Kelowna
Creative Spaces
Knight's Fine Chocolates
Sandrine French Pastry & Chocolate
Sherry's Grand Apparel
UPS Store – Dilworth
Loyal Hair Therapy
Europa Salon and Spa
Organizing Committee
Judy Abel, Carley Bailey, Ashley Dumas, Larry Gray, Sheri Hannah, Bruce Innes, Kathy Krasnov, Deb Ledwon, Judy Riddell, Rose Sexsmith, Ryan Tebbutt, Jan Woolsey
Retrospective Sponsors