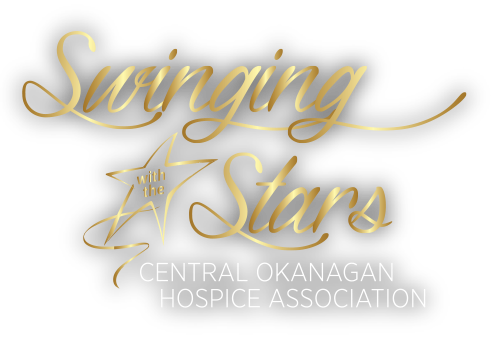 2017
We were always looking for new ideas and themes. In 2017, we decided to ask our dancers to perform a dance routine from a movie. Once again the dance instructors and dancers did not disappoint!
Lights, Camera, Action! 
We saw amazing dance routines from Grease, The Trolls Movie, Saturday Night Fever, Singing in the Rain – our first-ever tap dancing duo by Valaura and Vincent, Dirty Dancing and Risky Business/movie montage. This was one of the most entertaining shows we produced I believe. Everyone knocked it out of the park… or ballroom as the case may be! 
Trophy winners included Most Pledges Raised: Alex Lambert; Judges Choice: Maria Graziano and instructor Jaime Cuberos; and Audience Choice: Wilbur Turner and Albert Ascona.
Dancing into the sunset 
It was a bittersweet night for me as I decided Year 9 was the year to hang up my 'dancing shoes' and retire from the event. I loved this event with a passion but as they say – 'always leave on top' and I was ready to head to the warmth of the sun in Palm Springs and 'tip my top hat' to the next coordinator. 
It was a great ride/dance and it makes me over the moon happy that Swinging with the Stars is still riding high today. Our committee from year one still meets, laughs and reminisces about the event. The bond is deep and for that I am most grateful. 
– Jan Woolsey, Swinging with the Stars Coordinator 2009-2017

Team
Fever

Team
Graziano

Team
VSquared

Team
Lambert

Team
Sahay

Team
Stephenson
Team Fever
Dancers
Albert Ascona & Wilbur Turner
Campaign Manager
Wilbur Turner
Dance Instructor
Carley Bailey
Testimonials
2017 Sponsors & Supporters
Jane Hoffman Realty, Coldwell Banker
Bayshore Home Health
Innov8 Digital Solutions
Smalls Tile & Flooring
Great West Life
Okanagan Chrysler Dodge Jeep Ram
Pharmasave
Westwood Fine Cabinetry
Niche Wine Company
London Drugs Photolab
Sun Life Financial
Canadian School of Ballet
RBC Royal Bank
Dignity Memorial
Voyager RV
Castanet
Bell Media
Kelowna Insta Print
Bylands Garden Centre
New Horizon Video Production
Delta Grand Okanagan Resort
Avalon Event Rentals
Speedpro Signs Kelowna
TTM Events
Bliss Bridal Boutique
Canadian Home Builders' Association
Capital News
Chair Flair Kelowna
Creative Spaces
Daily Courier
Epic Blend
Kal Tire
Knight's Fine Chocolates
La-Z-Boy Furniture Galleries
Sandrine French Pastry & Chocolate
Summerhill Pyramid Winery
Ramco Floor and Tile
Trophy Den
UPS Store – Dilworth
Loyal Hair Therapy
Okanagan Photostar Five Star Photo Booth Rentals
Organizing Committee
Judy Abel, Carley Bailey, Ashley Dumas, Larry Gray, Nica Graziotto, Sheri Hannah, Annette Howie, Kathy Krasnov, Deb Ledwon, Judy Riddell, Rose Sexsmith, Jan Woolsey
Retrospective Sponsors