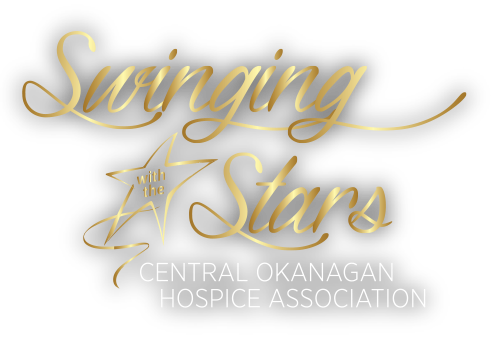 2019
Tripping the light fantastic sums up our fabulous fundraiser; Swinging with the Stars 2019. From the initial hype of dancers 'Company B', who set the dance floor alight, to the 10 other spectacular showstoppers that followed, all eyes in the packed ballroom were transfixed and focussed on the fun, while toes were tapping, and fingers were snapping.  
Styles and genres of dance were a mix bag of oldies, classics, hip-hop, and mashups and whether our chosen celebrities were dancing in memory of their loved ones or just giving it the old razzle dazzle to raise money and their heart rate, it all paid off because of the weeks of training and learned choreography through the encouragement of their assigned instructor. 
Although the judges were on-hand to comment and critique, they also provided the audience with plenty of amusing banter which added to the excitement of the whole experience.  
Swinging with the Stars is an annual success because of camaraderie of all the volunteers and background workers that planned this event with a selfless team spirit. Add to the talent of our celebrities that exuded joy and raised such a substantial amount of money for COHA.  
A special thanks to the guests who collectively razzled and dazzled the confetti filled floor until carriages were called.  We can sum up the experience by confidently quoting the title of a 'Four Seasons' hit song; "Oh What A Night"!  

Team
Hoffman

Team
Rule

Team
Dyas

Team
Weninger

Team
Harper

Team
Dancing
with Dignity

Team
Women of
Westwood

Team
Kitchen
Party

Team
Grape
Stompers

Team
Operation
Dance
Jane Hoffman and Reginald Sahay
Dancers
Jane Hoffman & Reginald Sahay
Unfortunately Reg Sahay was not able to dance due to injury, and Jane Hoffman performed their dance with Loys Lujan.
Campaign Manager
Angela Roy
Dance Instructor
Chris Thorburn
2019 Photos

2019 Sponsors & Supporters
Jane Hoffman Realty, Coldwell Banker
Touchstone Law Group
Smalls Tile & Flooring
Restore Vein & Skin Centre
RBC Royal Bank
Okanagan Chrysler Dodge Jeep Ram
Canadian School of Ballet
Castanet
AM1150
EZ Rock
99.9 Sun FM
Innov8 Digital Solutions
Impact Events
Bylands Garden Centre
Delta Grand Okanagan Resort
Kelowna Insta Print
Summerhill Pyramid Winery
SW Event Technology
Amici's Salon Hair • Skin • Nails
B. Jollie Artistry
Bailey Strand Artistry
Ciao Bella Cosmetics
Europa Salon and Day Spa
Jenny McKinney, Makeup Artist
Loyal Hair Therapy
MC College
Pomme Salon Inc.
Voth Photography
Western Star Auctions
Okanagan Photostar Five Star Photo Booth Rentals
Organizing Committee
Carley Bailey, Tanya Charpontier, Val Cocar, Christina Ferreira, Nica Graziotto, Cindy Johnson, Taylor McAuley, Christina Parker, Crissy Rea
Retrospective Sponsors