Communication and Marketing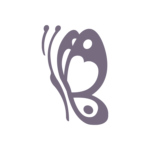 Swinging with the Stars
Communication and Marketing
You've done an amazing job at planning your event – now it's time to get the word out and get people there. COHA can help spread the word by sharing your link, sending out an e-blast to our mailing list,  include in our monthly volunteer newsletter and share it on our social media pages. To help spread the word you can distribute posters, create posts for online event listings and calendars, and share via social media. You may want to consider submitting a press release or send a story to the local media outlets, which we can assist you with.
Elements of a Media Release
• Contact info: (name and phone number)
• Date for release
• Headline that attracts attention
• 1st paragraph explains what you are doing
• Then: The Who, What, When, Where and Why of what you are doing and how much you want to raise
• Final paragraph would contain our mission statement and a call to action
• Try to keep the release to one page. You can add a photo to the release if you choose. Some places will just copy and paste what you have written.
• You are welcome to use media resources – such as print, social media, radio and television.
• We will include a sample media release in the Dancer Google Folder
Use of COHA and SWTS Name, Logos, Social Media, Images & Links
Campaign Leads will find the COHA and SWTS logos located in the Dancer Google Folder to use in emails, posters, Facebook pages and websites, etc. Obviously send this to your dance teams if they are
helping. Email signatures are a great addition too!
Name Guidelines
Please ensure you refer to the charity as Central Okanagan Hospice Association (COHA). It is important to NOT to use Hospice House or just hospice, as it is only a part of COHA's programs; Kelowna Hospice House is operated and owned by Interior Health NOT COHA. Funds raised supports COHA in providing compassionate supportive care services in our community so that no one has to die or grieve alone. COHA supports individuals and families throughout the Central Okanagan who are living at home, in hospitals, long term care facilities, Hospice House, as well as at the COHA August Centre. COHA offers diverse grief and bereavement services for all ages.
Logo
Please do not stretch, remove elements or alter the colours of our logos. We have several formats and colour options available so let us know if you need anything in particular. Some logos have been placed
in the Dancer Google Folder for your use.
Social Media Shares
Social media is a powerful tool for increasing awareness, raising money, and creating conversation around hospice palliative care and bereavement support in the Central Okanagan. Below is some
important information regarding ways to utilize social media to enhance your Swinging with the Stars campaign.
COHA Web and Social Media Contacts
Website – www.hospicecoha.org
SWTS page on website – www.hospicecoha.org/events/swinging-stars
SWTS Facebook – Swinging with the Stars – Central Okanagan https://www.facebook.com/cohaswinging
COHA Facebook – Central Okanagan Hospice Association https://www.facebook.com/CentralOkanaganHospiceAssociation/
Instagram – centralokhospiceassoc
Facebook
We encourage you to use your personal Facebook pages to promote your team. We have found that dancers have greater success using their pages to promote their event rather than creating a team
Facebook page.
Like our page and then tag Central Okanagan Hospice Association and Swinging with the Stars in your posts. We will watch tagged posts and re-share to both pages.
https://www.facebook.com/CentralOkanaganHospiceAssociation/
https://www.facebook.com/cohaswinging
To tag on Facebook type the @ symbol before the name and a list will appear to select the organization.
Instagram
For Instagram posts please make sure to tag COHA, @CentralOkHospiceAssoc, and use the suggested hashtags below plus any others you feel called to promote your events or campaign. We will repost
images with full credit to you. Hashtags: #COHA #swingingwiththestars #swts #famousdances #danceforcharity #centralokanagan #kelowna #caringcommunity
Important Notes:
• Always include a link to your team page; if you want people to support your efforts, they need this information to be able to do so.
Sample Posts
• I just signed up as campaign lead to support people during life's most vulnerable moments (dancing star team name) for Central Okanagan Hospice Association to raise money. My goal is to raise $XXXX and I would love your support! (include link)
• My goal is to spread awareness, and I want to have the most number of people become informed about COHA. Help me find XXX friends to make a $XX donation (the cost of one latte!!) to COHA so I can help spread awareness.
• Just received the first donation for Swinging with the Stars. I would love your support! (link)
• Have you met my inspiration? (include photo and story)
• I have set a goal to find XX friends to donate $X to COHA for (dancing star) by the end of the week.Will you be one of the XX? (link)
• So thankful for my friends who have shared my posts to raise money for Swinging with the Stars – (team name)! I am only $XXX away from reaching my goal. Can you help me reach for the stars??
Blog Ideas
Blogging is an excellent way to keep followers up to date on your efforts. Set a blogging schedule –weekly, every other week, etc. There are many blogging sites available through a quick Internet search,
but some ideas are WordPress or Blogger. Another trend is to have a Vlog (Video Blog) on YouTube. By answering these basic questions, you can easily start a post and share your experience with others:
• Who inspired me this week?
• Who do I need to thank?
• What COHA fact will I share?
• What exciting things happened this week?
• How close am I to reaching my fundraising goal?
When you have completed your blog post, don't forget to let everyone know about it through social media! Tag us and we will share!