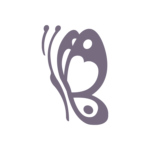 Swinging with the Stars
Committee Members
Shannon Perdok, Philanthropy Officer
Shannon is here to help the dancing teams with all of their fundraising ideas, help with execution, if needed and cheer the dancing teams on.
Tanya Charpontier, Finance + Administration Coordinator
Tanya is here to help you with any tax receipting information, obtaining raffle licenses and she will be providing you with weekly updates on your campaigns. Any monies collected by you can be dropped off to Tanya.
TBD
Gavin is here to help coordinate your photos for the website, filming the vignettes, coordinate Bell Media interviews, and promote the event including the celebrity dancers' fundraising events.
Carley Bailey, Volunteer
Carley is here to help recruit the professional instructors and match them to the celebrity dancers, know what type of routine and music and coordinate night of program.
Christina Ferreria and Cassandra Wysochanskyj 
TBD