Dance Routines, Costumes & Shoes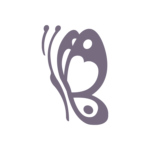 Swinging with the Stars
Dance Routines, Costumes & Shoes
• Dance routine – must be 2 to 2.5 minutes in length
• No theme this year, so the sky is the limit
• Song choice is on a first come first basis, so please send this information to Cassandra Wysochanskyj, cassandra@impactevents.ca as soon as you and your dance instructor decide what type of dance and song you will dance to.
• Props can be used and must be small enough to move off the dance floor with minimal effort and in less than 30 seconds. All prop ideas must be approved by our committee.
• Professional instructors will receive one complimentary ticket to Swinging with the Stars
• Dance Rehearsal is on Friday, February 23, 2024 from 5:30-7:00pm, at the Delta Hotels by Marriott Grand Okanagan Resort. The rehearsal order will be the same order for the event. The order will be sent
to the professional instructors and dancers the week of the event by email.
• Each dancer will receive $100 towards their dancing shoes or attire through Dance Essentials. Your costume, however, is your choice, and you are not required to purchase anything through Dance Essentials with the credit.