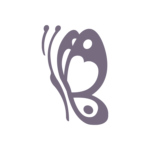 Swinging with the Stars
Event Checklist
1. Plan your event
❑ Get some help or form a committee
❑ Set a financial goal
❑ Create a budget and determine ticket price
❑ Choose a date (be mindful of other dancers and holidays)
❑ Choose a venue/location
❑ Think about fundraising efforts at your event such as silent auction, live auction, raffles (gaming license requirement), door prizes etc. Gaming licenses will be obtained through COHA, please contact your Campaign Team Liason. They will write, report and submit all raffle licenses.
❑ Auction items 'won' are NOT tax receptible and must be paid for with cash/cheque (made payable to COHA/debit/credit machine – we do not accept online payments for auction items). However, if the donation exceeds the fair market value of the auction item, that excessive portion is eligible for a tax receipt.
2. Location and Venue
❑ Think about season/weather conditions
❑ Confirm venue
❑ Negotiate prices – often venues reduce their prices for charity
events
❑ Plan food and beverage arrangements
❑ Plan audio visual arrangements
❑ Plan room set up
❑ Confirm agenda and set up times
❑ Check on housekeeping – parking, toilets, wheelchair access, etc.
❑ Confirm venue rules when displaying posters, photos, etc.
❑ Security and insurance
❑ Be careful to check venue contracts for costs, payment schedule, cancellation policies, clean up policies, etc.
❑ Determine if you will need volunteers to help with set-up, registration, event flow, and clean up
3. Support and Promotion
❑ Be clear in communicating why you are supporting COHA and be clear that your event is
supporting a certain dancing team
❑ Decide on your key message
❑ Source sponsorships and support from your network
❑ Source support from businesses for auction items, give-aways, and prizes
❑ Prepare promotional materials
❑ Send out invitations/emails and use social media to encourage support from friends and family (Don't forget your fellow dancing stars, the SWTS committee, and SWTS sponsors like to attend some of these events as well)
❑ Post or hand out flyers around your workplace, school, and local areas
❑ Contact media using a press release. We have a list you can use.
❑ If you want someone from COHA to speak at your event, volunteers to assist at your event and/or require a debit/credit payment option at your event, please contact Christina Ferreira to make arrangements.
4. The day of your event
❑ Talk about why you are supporting COHA
❑ Bring SWTS donation/auction/pledge forms (available at COHA August Centre and the dancer
Google folder). We have pledge forms you can collect.
❑ Bring a cash float in case you need to make change
❑ Collect donor information (full name, physical address, phone number and email address) for
those requiring donation tax receipts
❑ Ensure you have a secure place to store monies
❑ HAVE FUN!!
5. After your event
❑ Make a record for your team of the amount raised
❑ Complete Financial Summary sheet (available at COHA August Centre and the dancer Google folder)
❑ Complete Cash Tally sheet (available at COHA August Centre and the dancer Google folder)
❑ Bring monies and all supporting documentation to COHA office within 3 days of your event– keep all funds in the original format. Please arrange a drop off time with Cassandra Wysochanskyj, cassandra@impactevents.ca.
❑ Send out thank you letters or acknowledgments to supporters. Let people know how much was raised. COHA will provide thank you cards to send.