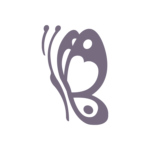 Swinging with the Stars
Event Ideas
There have been many fundraising ideas implemented over the years and we say use your creativity and keep it fun. The most cost effective of fundraising is peer to peer fundraising and we can help you build your campaign to launch to everyone you know.  
Utilizing the summer months in the Okanagan is new this year so take advantage of the sun and the beautiful landscape.  
We have some ideas for you to consider and we want to make it as easy for you. Shannon from the organizing committee is here to help you along the way and make sure your efforts are a huge success.  
Intimate dinner gatherings 

Backyard summer BBQ's or concert. You can include a live or silent auction.  

Golf tournament 

Wine tour 

Pool party 

Pub crawl 

Organize a private sightseeing boat tour – make a theme night on the water 

50/50 raffle or bingo nights 

Fashion shows 

Movie night 

Partner with other celebrity dancer events and split the expenses and revenues 

PEER TO PEER is the most effective 
If you need help at your event, COHA can provide volunteers to help you. You will need to complete the Event Form and give back to Shannon on the organizing committee. 
If you would like someone from COHA speak at your event, we have that covered too. Include this on the Event Form.