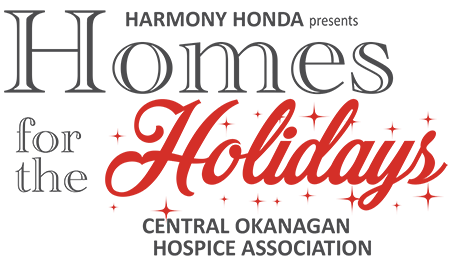 A self-guided tour of private homes decorated for the holidays. Includes artists, tastings, demos and what's hot in holiday decor.
Christmas Home Tour
Saturday, November 17th
1:00 – 9:00 pm

Tickets on sale Saturday, September 1st
$59 – Regular price October 11th – November 17th
$99 – VIP After Party (includes Home Tour)
Funds raised support the Central Okanagan Hospice Association providing compassionate care, comfort, support and learning to those dying or grieving alone in our community.





















By Jove Co.
David McIlvride
DPI Canada
Kelowna InstaPrint
MacMillan Events
Marissa Tiel
Rustic Chalk Decor
Spatula Media + Communications
TMS Productions