About the COHA Foundation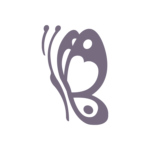 Established in April 2008, the COHA Foundation was created to generate long term sustainable funding to solely support the mission and vision of the Central Okanagan Hospice Association.
The vision of the COHA Foundation is to create a sustainable future for the Central Okanagan Hospice Association (COHA) by providing an atmosphere of responsible stewardship and growth.
INVESTMENT POLICY
The Investment Policy is an attempt to express the investment objectives of the COHA Foundation that will guide the content of the Foundation's portfolio. The Statement of Objectives and Investment policy provides the framework for managing the investment portfolio, including making decisions, reporting on progress and reviewing the objectives in a timely and regular manner.
OBJECTIVES
The primary investment objective is capital growth, while the secondary objective is capital preservation. Accordingly, the portfolio will be managed with the goal of earning a rate of return that exceeds the rate of inflation over the long term. The primary source of growth will be from a combination of capital growth and reinvestment of income from equity and fixed income holdings.
INVESTOR PROFILE
COHA Foundation is a not for profit association.
INCOME NEEDS
The portfolio should be sufficiently liquid to accommodate unforeseen cash requirements upon the Board of Director's request, but there are no regular income requirements from the portfolio.
TOLERANCE FOR FLUCTUATIONS
Due to the nature of the market, the prices of the fixed income investments, mutual funds and equities will fluctuate. This is considered normal over the period of a business cycle.
TIME HORIZON
The goal is to continue to build and grow the portfolio over the long term with no immediate withdrawals foreseen. Reviews of the portfolio are to occur at quarterly Board meetings or as necessary, and upon the Board's approval the time horizon may be adjusted.
LIQUIDITY
Investments in the portfolio should be liquid.  The portfolio should be kept flexible enough to maintain periodic withdrawals from time to time.
TAXATION
All portfolios will be designed in the most tax efficient way as possible without hindering performance.
ASSET MIX GUIDELINES
The portfolio will be invested in fixed income securities, equities and money market securities with the following guidelines:
| Asset Allocation | Lower | Policy | Upper |
| --- | --- | --- | --- |
| CASH (including: Money Market Funds and T-Bills) | 0% | 5% | 25% |
| EQUITY (Including: Mutual Funds, Income Trusts, Equity Linked Notes and Foreign Securities) | 0% | 50% | 75% |
| FIXED INCOME (Including: Mutual Funds, Bonds, GIC's, Coupons and Preferred shares) | 0% | 45% | 100% |
Board of Directors
Geoffrey White (President)
Vanessa Mastroianni (Vice President)
Janet Azhadi
Stephen Maser
Joni Metherell
Anne O'Keefe