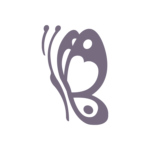 Privacy Policy
Thank you for visiting our website, at www.hospicecoha.org. We are committed to protecting your privacy and we encourage you to review the following Privacy Policy. All information available on our website and collected by the Central Okanagan Hospice Association (COHA) is subject to our Privacy Policy.
The Central Okanagan Hospice Association (COHA) adheres to all provincial legislative requirements under the Personal Information Protection Act (British Columbia) ("PIPA")
and all other laws of Canada Pertaining to the collection, use and disclosure of personal information by a charitable organization. Personal information is lawfully and fairly collected by COHA.
An individual who has knowingly provided us with personal information is considered to have consented to our collection, use, disclosure and collection in strict accordance with our Privacy Policy. COHA intends to use the collected personal information to fulfill these Goals:
Realize our vision and mission; Facilitate the design, development and delivery of our services, programs, events and website; Comply with federal and provincial laws applicable to COHA.
Website browsing information and personal information that may identify you are collected to perform various functions of COHA. The information collection purposes ("Purposes") related to our functions are as follows:
As a note of caution, all information transmitted over the internet may be not completely secure.
Website Access
When you visit our website, COHA will gather and store the information about your visit, including: the Internet Protocol Address assigned to your internet service provider or to your computer and domain name used; the type of browser and operating system; the date and time of your visit; and the sections of our website you have accessed.
This information is collected and used to monitor and improve the programs, services and website that we provide.
No personal identifiable information will be gained unless as required as part of an internal investigation or other law enforcement purposes.
Participant and Volunteer Registration
We generally collect your name and contact information, including your e-mail address, and the particular service, program or event you have registered for. Additional personal information may be required for the delivery of certain services.
The information you provide on our volunteer application is only used to process your application and find the volunteer activities that may suit you. COHA only collects such personally identifying information when knowingly provided by the information providers.
We endeavour to collect only the amount of personal information necessary to process your registration, deliver our services and to provide you with information regarding related activities.
Donations and Membership Fees Processing
We request your name, address and contact information from our donors. The information you provide is used to process your donation and to issue a charitable tax receipt where applicable. We maintain records of all contributions to COHA to satisfy the requirement of the Canada Revenue Agency.
We process online donations via a secure account to protect the integrity and privacy of your personal information. COHA does not store credit card information.
For in-memoriam or in-honour contributions, we request the name, address and/or e-mail address of the family member of the deceased or the honouree. The information is used to customize and send our letter of gratitude for the contribution.
E-mail Submissions
When you send us a suggestion, a comment or inquiry via e-mail, the information you provide, including your e-mail address, will be used to respond to your submission. You agree that COHA shall be free to use your submission on an unrestricted basis for any purpose whatsoever, unless you have specifically indicated your preference of keeping your submission confidential.
COHA may contact service, program or event participants, members, volunteers and donors with communications on topics that we believe may be of interest. If you do not wish to receive these updates, please contact COHA at 250-763-5511.
COHA is committed to protecting the collected personal information by implementing the following guidelines:
The collection and retention of personal information shall be confined to the scope of our Goals, the Purposes and other purposes identified or obvious to a reasonable person. Otherwise, the collected personal information shall be destroyed. Upon an individual's written and signed request, he/she shall be informed of the existence, use and disclosure of his/her personal information and shall be given access to that information. COHA fully recognizes all declinations to be contacted and will remove personal information as requested by its provider.
Employees and volunteers of COHA are required to sign an oath of confidentiality at the time of employment or engagement. The oath of confidentiality directs the signatory to be responsible for maintaining and protecting personal information under his/her control against theft, loss, unauthorized access, disclosure, copying or use. Access to the collected personal information is restricted to authorized staff through the use of computer passwords and locked file cabinets. The Executive Director or his/her designate is accountable for COHA compliance with the Privacy Policy;
Under no conditions will we sell, share or distribute your information to any third parties.
Our information at hospicecoha.org including but not limited to text, graphics, images, logos, buttons, libraries, updates, news are protected by copyright laws. You may reproduce limited excerpts of our information for education or personal use only, provided that such copy credits COHA
Copyright COHA. All rights reserved.
You may not alter the information reproduced from hospicecoha.org in any way without the prior written consent of COHA.
COHA reserves the right to change the contents of hospicecoha.org and our privacy policy at any time without notice. Our privacy policy posted online at hospicecoha.org will be kept up-to-date.
If you have any suggestions, questions or concerns about our Privacy Policy, please contact us by phone at 250-763-5511, by fax at 260-763-5567 or by e-mail at hospice@hospicecoha.org.
It is not necessary to submit any personal information. You may contact us directly at our location.
For further information, you may also wish to contact the Office of the Information and Privacy Commissioner, at http://www.oipc.bc.ca/, which monitors and enforces the PIPA.
Accountability
The Board of Director's set goals based on provincial, regional and local priorities. We strive to be responsible and accountable to achieve a common goal for quality, dignity and meaning in making ethical decisions.
We work to collaborate and engage with our partners, stakeholders, donors, volunteers and ourselves in the spirit of trust, communication and meeting the needs in the Central Okanagan.
Our efforts heavily rely on the support and resources we gain from donors to fulfill our vision and mission. The involvement of our community has been the key to our success.
Policies
Gift Acceptance (pdf)
Privacy (pdf)
Whistle Blower Policy | Form (pdf)