Organize a Third Party Event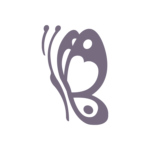 Third party fundraisers are a great way to give back to your community and support the Central Okanagan Hospice Association.
Events or initiatives are organized by individuals, community groups or company's, and are acted independently from COHA. Third party fundraising events and initiatives are important resources for raising funds to create and build awareness about the important programs and services COHA offers.
There is a process to follow when a third party fundraising event or initiative is being considered to support COHA. It is important that all logo uses, promotions, insurance and liability, raffles, sponsorship and tax receipting is understood by all parties. This also helps us understand the level of support we need to provide you in making your event a success. We will use our social media platforms and make sure you have the right information when speaking.
Your experience in organizing a third party fundraising event or initiative is important to us. We thank everyone who considers this way in giving back.
If you have an idea or require information, please contact Eva Stoffman, Fund Development Coordinator at 250.763.5511.