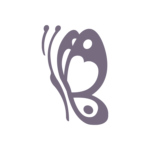 We're delighted to off our Horse Whisperer Grief Camp, a one day camp offered to children and youth ages 5-19, who have experienced the loss of a family member or friend. This one day camp uses horses to build valuable coping skills when dealing with the stress of a loss. Activites include riding, grooming, horse husbandry and a nature walk. Camps are held twice a year and are available to children and you ages 5-19.
When: Saturday, May 27th, 2023
Time: 9:00am – 2:00pm
PLEASE NOTE: Space is limited to 15 participants. Please ensure your child/children are fully able to commit to the day before registering.
To register, please call: Ian Kunitski 250.763.5511 ext. 110
Or email: ian@hospicecoha.org