Children's Grief Awareness Day Art Grief Support Night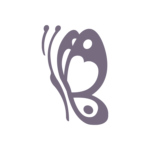 Children's Grief Awareness Day
Art Grief Support Night
In recognition of Children's Grief Awareness Day on November 17th, the Central Okanagan Hospice Association, in collaboration with art therapist, Amy Van Dongen, is pleased to host a special Expressive Arts Grief Support Night for children ages 5-12 and youth ages 13-17. Come join us in creating a personalized Memory Tree in honor of a loved one who died. These individual projects are yours to create and take home. Please see  the attached poster for more details!
Date: Thursday, November 17th
Time: 4 pm – 5 pm (ages 5-12)
5:30 PM – 6:30 PM (AGES 13-17)
Location: #200 – 1890 Cooper Rd, Kelowna
There is no cost to attend, however, registration is required to confirm numbers.
To register, please call: Ian Kunitski 250.763.5511 Or email: ian@hospicecoha.org