Community Hospice Visiting Program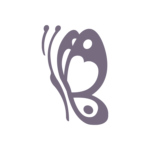 Compassionate and trained volunteers provide emotional, social, spiritual, practical and respite support for clients and their families.
COHA's specially trained volunteers are compassionate to the unique circumstances and needs on one's journey through serious illness, frailty and end-of-life. Whether for self, a family member or neighbor, visiting volunteers provide compassionate support and companionship.
Caregivers play a vital role in supporting their loved ones and they need support and companionship also. A caregiving role is rewarding and challenging at the same time. Trained volunteers provide supports and respite for family caregivers.
Volunteers offer a healing presence and will sit vigil with individuals during their last days or hours before death and may take shifts, if required. Families may also request a break and want someone to be with their loved one. Vigil is available anytime of the day or night.
Please visit our Wellness Program to learn about our holistic approach to supports.
Resources
Caregiver Education Series
In partnership with Vantage Living Communities and Jump Start Communications COHA offered an eight-week Family Caregiver Education Series for family caregivers. Each session was designed to inform and support family caregivers with the knowledge, skills and resources needed to provide confidence and resilience in their caregiving role.
Each session was recorded to provide an opportunity for family caregivers to come back to reflect on this information and to help build knowledge, skills and comfort. To learn more please click our Caregiver Education Series Recordings below.
Anyone can make a referral to our Community Hospice Visiting program. Please contact Cheryl Sewell at 250.763.5511 for more information.