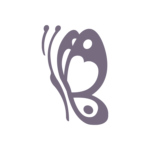 Accountability
The Board of Directors set goals based on provincial, regional and local priorities. The Board of Directors strive to be responsible and accountable to achieve a common goal for quality, dignity and meaning in making ethical decisions.
The Board works to collaborate and engage with our partners, stakeholders, donors, volunteers and ourselves in the spirit of trust, communication and meeting the needs in the Central Okanagan.
Our efforts heavily rely on the support and resources we gain from donors to fulfill our mission and vision. The involvement of our community has been the key to our success. The Board of Directors would like thank our community for their trust in us.
If you interested in joining the Board of Directors please view the Board of Directors Application Form.
If you have any enquiries and would like to contact the Board of Directors, please email to Board@hospicecoha.org.