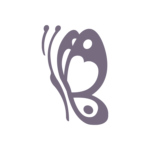 Members are important to us. Memberships are available annually and can be purchased at many levels.
By becoming a Member, you are helping support all of our programs and services offered in the Central Okanagan at no cost. Please join many other Members and support COHA's mission and vision.
A membership includes:
 ▪ Voting privileges at our annual general meeting or any special meetings that may be called
▪ Receive a semi-annual Member Newsletter
Individual membership $10
Family membership $15
Individual lifetime membership $100
Family lifetime membership $150
To purchase a membership, please complete the membership application form and return it to our offices either by mail, email hospice@hospicecoha.org or in person. You can phone our office and we can assist you over the telephone. We want the process to be as flexible as possible. Contact Tanya Charpontier, Finance and Administration Coordinator at 250.763.5511.
For more information, please read our By-laws and Constitution.