Adult Grief and Bereavement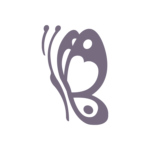 Are you grieving the death of a loved one?
Grief affects everyone in different ways and know you are not alone.
Adult Grief and Bereavement 
Our bereavement program offers a diversity of support to help anyone who is grieving the loss of a loved one. All of our programs are offered in a safe and respectful space to share, listen and receive compassionate support from others. Programs include:
One to One Professional Support:
Counselling allows individuals who are struggling with an impeding loss or loss of a loved one to understand the grieving process, how it impacts them, and gain tools to help process and manage their grief. Counselling is provided in a safe and confidential environment through a number of sessions. In-person, telephone or virtual/video formats are provided or a blend of all three. We work with individuals needs.
Anticipatory Grief Support:
Counselling services are available to individuals experiencing anticipatory grief leading up to a death of a significant family member who is registered on the Central Okanagan Hospice palliative care program of Interior Health.  Counselling is beneficial to be able to share experiences, gather information, explore ways to assist their loved one and look at future planning needs. Adults often experience emotions such as helplessness, loss of control, anger, sadness or confusion as to what to do to help are normal feelings to be shared.
Bereavement Support:
Counselling is provided to adults grieving the loss of a loved one and available to anyone who has experienced a loss. Grief affects the bereaved mentally, physically and emotionally.
One to One Volunteer Support:
One-on-one support is offered either in person, by phone or virtual/video formats for individuals looking to speak privately to one of our trained compassionated volunteers.
Grief Groups:
Registered adult grief groups are offered throughout the year. These groups are geared towards specific types of death such as loss of spouse, loss of child, loss of a sibling or friend. Groups are offered in-person and virtual/video formats.
Walking Groups:
The bereavement walking groups meet in both Kelowna and West Kelowna, allowing individuals who are grieving to get outside, enjoy nature and walk with others who have lost a loved one. Groups meet once a week and often meet for coffee afterwards.
Anyone can make a referral to our Bereavement Program. Please contact Ian Kunitski at 250.763.5511 for more information.
Upcoming Programs Fall 2023
Spousal Loss Grief Group
Eight weeks starting September 26, 2023 (September 26th to November 14th)
10:00am to Noon
Registration is FULL
Evening Mixed Loss Grief Group
Eight weeks starting September 26, 2023 (September 26th to November 14th)
5:30 – 7:00pm
Registration is FULL
Traumatic Loss Grief Group
Eight weeks starting October 16, 2023 (October 16th to December 4th)
10:00am to Noon
Registration is required by calling Ian Kunitski at 250.763.5511
Grief and Yoga
Six weeks starting November 7, 2023 (November 7th to December 12th)
3:00 – 3:45pm at TWP Fitness
Registration is required by calling Ian Kunitski at 250.763.5511
Upcoming Holiday Grief Share