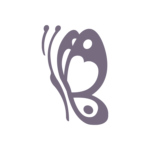 COHA's lending library is available at our COHA Centre for anyone in our community, service providers, clients, their families and volunteers.
Our lending library has an array of books that includes many topics such as mindfulness, spirituality, practical steps after diagnosis, death and dying, poetry, caregiving, grief and bereavement, talking to children, healing, specific diseases, hope, children's coloring and bereavement stories, inspirational stories to name a few. DVD's and CD's are also available.
Come to our COHA August Centre and see what is available or call 250.763.5511 to find a specific book. We welcome recommendations and appropriate book donations to add to our library.