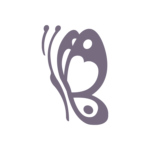 The Central Okanagan Hospice Association exists to provide quality hospice palliative care programs and services in the Central Okanagan. Hospice palliative care is an approach to care which emphasizes comfort, quality of life and dignity. Through the placement of compassionate trained volunteers COHA meets the unique needs of each person's journey through serious illness, end-of-life and bereavement.  COHA's programs are delivered in many care settings with a focus on the whole person.
In March 2017, COHA's programs, services and administration were integrated to one central location. The COHA August Centre enhances and expands our community's capacity to meet the varying needs in a warm and welcoming atmosphere. Together, the COHA August Centre was made possible through the August Family Foundation and COHA is forever grateful for their generosity and commitment to quality hospice palliative care services in the Central Okanagan.
In 1981, COHA was founded by many visionary and compassionate individuals who saw the need to support individuals at end-of-life. COHA received its charitable status in 1982 and today continues to offer all programs and services at no cost. Donations and fundraising initiatives are important to COHA to continually provide access for everyone's during life's most difficult transitions and vulnerable moments.
COHA stands strong behind its vision and mission.
Mission: Offering compassionate care, comfort, support and learning to those who are dying or grieving alone within our community
Vision: COHA is creating a community where no one has to die or grieve alone