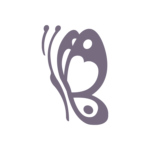 Volunteers provide support and a caring presence in the final days and hours of a person's life.
Compassionate and trained volunteers may sit in reflection, play soft music, provide a gentle touch in comfort, be a healing presence or a listening ear for family and friends who wish to share their thoughts and feelings. Volunteers offer comfort, companionship, information and guidance. Volunteers may come in hours or days before death and volunteers may take shifts if required. Vigil services are available anytime of the day or night.
Anyone can make a referral to our Community Hospice Visiting program. Please contact Cheryl Sewell at 250.763.5511 for more information.