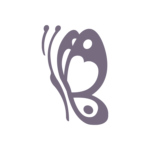 If you are interested in volunteering for the Central Okanagan Hospice Association we require you to attend an information session before committing to a volunteer role. To become a volunteer you must also participate in our Hospice Palliative Care Volunteer Training Program which is offered when needed.
Volunteers are supported in their practice with enrichment sessions, wellness workshops, volunteer support meetings and appreciation events. The experience, learning and growth opportunities that volunteers experience is like no other.
Current volunteer opportunities:
Supportive Care Volunteers – Engage in and develop genuine, true and trusting relationships integral to the provision of quality Hospice Palliative Care services. Volunteers provide personal attention to those journeying through illness, end-of-life and bereavement. Acting as a companion, volunteers create emotionally safe and supportive space for others to voice thoughts and feel emotions. Sometimes volunteers provide relief and respite care for caregivers, provide caregiver one-to-one companionship, family and friends adapt to the stressors that accompany the multiple transitions in life and losses associated with change.
Supportive care volunteers participate in a variety of activities based on the interest and needs of those they accompany and their own skills and abilities. Activities could include but are not limited to: participation in hobbies, sharing of music, playing board games, going on walks, arts and crafts, phone calls, legacy discussions and sharing of life stories, silence and space. Volunteers will also sit vigil.
Bereavement Volunteers – Act as compassionate companions and are present to recognize and encourage client's strengths and autonomy. Volunteers provide a healing presence with individuals and families as they go through the process of creating life without their loved one and discovering how to continue their relational bond with the deceased. Opportunities in this area may include coordination and implementation of special group programs or activities, participation in Celebration of Life events and small group facilitation.
Become a Board Member
If you are interested in learning more about the Board of Directors or joining a Board committee, please click here to download the application form and email to Board@hospicecoha.org.
Please submit your application by May 1, 2024.
If you would like to be contacted in the future about upcoming volunteer information sessions, please contact Nicola Woodward, Volunteer Development Coordinator at 250.763.5511