Family Caregiver Education Series – Fall 2020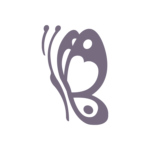 Family Caregiver Education Series Outline
Saturday October 17th
9:30 – 11:30am Pacific Standard Time
Providing Personal Care At Home
Caring for a friend or family member at home brings several challenges to our daily lives and routines. Topics will include health & safety in the home; mobility and transferring; bathing and comfort and where to find community resources to assist and complement our caregiving abilities. Please join Amanda Vinoly, LPN as she shares some practical tips, information, and resources for caring for a loved one at home.
Tara Lee Calhoun, RN, GNC(c) Vantage Living
Saturday October 24th
9:30 – 11:30am Pacific Standard Time
Nutrition & Hydration
As we age or become ill our appetites and nutrition needs change.  Understanding how honoring the care recipient's nutrition and hydration choices to maintain dignity, control, and autonomy to maximize their quality of life can be difficult for caregivers.  This can become a source of stress as caregivers adapt to the ever-changing needs of care recipients as well as their own expectations and confidence to adequately care in the feeding and hydration of loved ones. Please join Registered Dietitian Noelle Pascoe as she presents both information and practical strategies surrounding nutrition and hydration in aging and end of life, as it relates to the caregiver.
Noelle Pascoe, BSc,.RD
Vantage Living
Saturday October 31st
9:30 – 11:30am Pacific Standard Time
Understanding Pain
"Pain is what the person says it is." – Dame Cicely Saunders.
This is the first principle in understanding pain, in both aging and in serious illness. In this session we will cover various aspects of Saunders' concept of Total Pain and learn how the physical, social, spiritual, and psychological aspects of pain can influence our experience of pain and our efforts to provide comfort as caregivers.
Tara Lee Calhoun, RN, GNC(c)
Vantage Living
Saturday November 7th
9:30 – 11:30am Pacific Standard Time
Understanding A Palliative Approach to Care
Integrating a Palliative Approach to Care into our healthcare goals is an important consideration as we age or live with a serious life limiting illness. But what is a palliative approach to care and when should one access these services? Join us as we explore the many myths and misunderstandings regarding this approach to care and understand how a palliative approach may improve the quality of life for both care recipients and care givers.
Family Caregiver Series – Understanding a Palliative Approach to Care

Elisabeth Antifeau, MScN, RN, GNCCc –
Regional Clinical Specialist Palliative Care, Interior Health Authority
Saturday November 14th
9:30 – 11:30am Pacific Standard Time
Self-Care & Self Compassion
Join Mary Ellen McNaughton as she discusses the importance of self-compassion in the context of self-care and the caregiving journey. Learn to notice your inner dialogue or self-talk and recognize that there is often an unconscious component. This can be a download of old critical tapes from the past, which are anything but compassionate. Even a slight shift in this awareness, a one-degree course correction, can result in a significant shift in quality of life for you and also your capacity for compassion for others.
Mary Ellen McNaughton, MA, CCC
Saturday November 21st
9:30 – 11:30am Pacific Standard Time
Managing Pain & Symptoms
In this session we will discuss various means to manage the most common physical symptoms caregivers may encounter in their role. These symptoms may include chronic pain, dyspnea, constipation, nausea, and other illness specific symptoms which may be experienced by care recipients. The discussion will wrap up with a brief presentation on the use of traditional pharmacology and the emerging field of the medical use of cannabis.
Tara Lee Calhoun, RN, GNC(c)
Vantage Living & CARE Rx Pharmacist
Saturday November 28th
9:30 – 11:30am Pacific Standard Time
Homecare vs LTC
Join our panel of health care guests as they present and discuss the joys and challenges of various types of care within our community and knowing when and how to make the decision to transition care between home and long-term care facilities.
Panel discussion with
Sharon Hughes Geekie & Guests
Saturday December 5th
9:30 – 11:30am Pacific Standard Time
Advance Care Planning
"Be brave enough to start a conversation that matters."
During this session we will be joined by specially trained hospice palliative care volunteers as they present resources and facilitate discussions to begin conversations and make decisions regarding end-of-life care for every member of your family. "Be brave enough to start a conversation that matters."
Bonnie Pontalti, MSW, RSW
Central Okanagan Hospice Association