Create Your Spirit Animal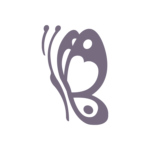 Create Your Spirit Animal
Everyone has a spirit animal.  Why not capture the essence of yours?
Start with a guided meditation, and after paving the way with gentle coaching you will create your own artistic version of your spirit animal. If you have never held a paintbrush or drawn before now is your chance for a fun and insightful experience.
Join Metis Professional Artist, Louise Lambert, for this special adult workshop hosted by the Central Okanagan Hospice Association. 
Date: Thursday, February 23rd
Time: 2:00pm – 4:00 pm
Location: #200-1890 Cooper Rd, Kelowna
There is no cost to attend, however, registration is required to confirm numbers.
To register, please call: Ian Kunitski 250.763.5511
Or email: ian@hospicecoha.org