2020 Homes for the Holidays Local Experts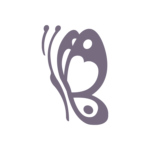 Courtney Ungaro,
Courtney Ungaro Space + Design
Courtney has been part of the Homes for the Holidays tour for a few years now. She has not only donated her time on the committee but has also decorated a home each year! Remember the gorgeous log home at Caldwell Heritage Farm with the huge Christmas tree? That was Courtney's work. Then last year she did a gorgeous modern home in shades of black, concrete gray and white with a chandelier of greenery. Each season she embraces her holiday elf and creates something very special.
As an interior designer, Courtney loves the details on her decorating and designing projects. She is sharing a few holiday styling tips with us and unveils a very special collaboration with a local small business, The Market Bags.
Credits:
The Market Bags
A New Leaf Floral Design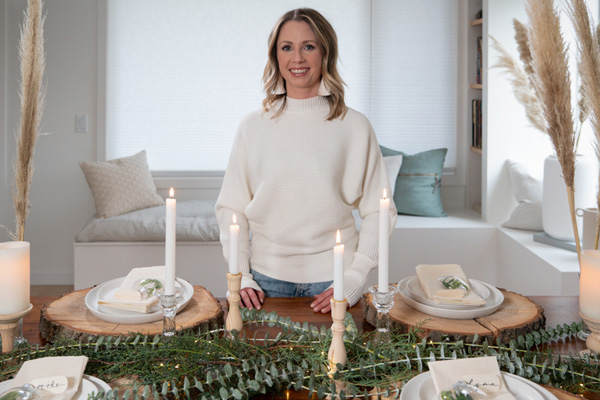 Izabela De Paz,
The Cake Mama
What's Christmas without a gingerbread house or decorated cookies? This year as part of our virtual tour we are thrilled to have Izabela from The Cake Mama give us a lesson.
Izabela is the content creator and baker behind The Cake Mama – a haven for plant-based desserts, recipes and lifestyle inspiration. As a new resident of Kelowna, Izabela is excited to connect with her community and share some tips on how to decorate cookies with style and ease.
Jessica Hughes,
Central Okanagan Hospice Association
Traditions are a big part of the holiday season – from heading to the forest to cut down Christmas trees, to special dishes that absolutely must be on the dinner table, favourite can't-be-missed movies, traditions are very special to many of us.
Jessica Hughes of Central Okanagan Hospice Association will be sharing her thoughts of how to maintain and adapt these traditions during times of change in our family and community.
Credits:
Mission Hill Family Estate Winery
Joanna Schlosser,
Niche Wine Co.
Ever wonder what wine to pair with turkey? Or with ham? Or what wine to enjoy while watching your favourite Christmas movie? Joanna has her list and is checking it twice, all for us to better enjoy our local wines this season.
Joanna and her family own Niche Wine Co., a small batch, big love winery in West Kelowna and she loves to social with friends over a good glass of wine. She'll be sharing her tips of what wine goes with what and how to enjoy wine this holiday season.
Credits:
BC Wine Institute
Monika Brenner Design
Niche Wine Co.
Kelle Higgins,
Floral Therapy
You may have seen Kelle's work at Diner en Blanc Okanagan or on a visit to CedarCreek Estate Winery. Her floral arrangements are stunning. We are thrilled to have Kelle join us as an expert to share her love of floral arranging.
Kelle, with her company Floral Therapy understand the importance for emotion, intention and energy to be expressed through flowers. She has an endless passion and enthusiasm for flowers, a love of people and creating with Mother Nature.
Kristi & James Caldwell,
Wiseacre Farm Distillery
Kristi & James are the owners of the newly launched Wiseacre Farm Distillery located in southeast Kelowna. Kristi and James were on the Homes for the Holidays tour a few years ago with their beautiful log home. Now when you visit you will find a tiny distillery in the woods, where you can wander the farm, explore a collection of vintage farm equipment, say hello to the animals – two donkeys, one cow, and LOTS of chickens. You can join them in the stunning tasting room where you can meet the makers, and share a sip and a story.
Teaming up with Nate Martin of Bar None Events, they have created a signature cocktail for the evening, a Wassailing Wiseacre. This cocktail is a 'batch' cocktail, making it perfect for enjoying with a few friends.
Rod Butters,
Chef/Co-owner RauDZ Creative Concepts Ltd
Best-selling cookbook author, BC Restaurant Hall of Fame member, co-owners of four local restaurants (RauDZ Regional Table, micro bar & bites, Sunny's Modern Diner, The Okanagan Table), Chef Rod Butters knows good food.
While Christmas dinner gets a lot of attention over the holidays, Chef Butters is a big breakfast fan and has a few ideas for Christmas morning breakfast. He is sharing a recipe created for Homes for the Holidays – Potato Chip Frittata.