Welcome to Homes for the Holidays!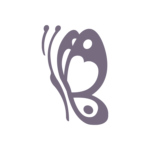 Moody & Merry
Joanna and James
Inspired by a moody mix of textures, tones, and tannins—this house on Hidden Lake is the antithesis of tradition and the epitome of style.
Parking Tip
Turning in off Union Road, watch for the sign on your right for 1865 Begbie Road, this is a small dead-end subdivision with limited parking.
We recommend parking on Begbie Road before or after the right for 1865 Begbie or park along nearby Union Road.
Design Team
Homeowner & Wine Enthusiast:  Joanna 
Interior Design: Courtney Valiquette, Valiquette Designs
Graphic Design:  Monika Brenner Design
Decorations
Homeowner's collection
Elaine Calla's private collection
Florals
Ashley Ramsay, Yeti Farms
Wilden Wilderness
Shopping
Cake for Breakfast is the Okanagan's newest cake company. Specializing in custom cakes for weddings and birthdays as well as cheeky treats to enjoy any day of the week. Order online and pick up from their rental kitchen in Downtown Kelowna or we offer delivery within Kelowna, West Kelowna.
Cake For Breakfast makes custom cakes and cheeky desserts here in the Okanagan. For Homes for the Holidays, we will be featuring our Christmas Line-up – Christmas cookie boxes, fun and festive Cake-By-The-Slice, and our famous Mulled Wine Cheesecake, featuring Foche from Niche Wine Co!
Artisan Pasta producer
UMAMI Crave the Fifth creates dressings, dips and finishing sauces that are gluten free, vegan, taste delicious and help you easily create extraordinary meals with ordinary food.
Tastings
SMALL BATCH. BIG LOVE. This family-owned and operated winery, nestled in the hills of West Kelowna, produces small-batch wines that showcase our love of farm and family. This combination of homegrown, handmade wines paired with a limited, high-quality production makes their wines both delicious and hard to get your hands on.
Brilliant Bordeaux, A Wine Country Christmas
Karly & Chris
Living in the Okanagan, lends itself to many great inspirations when it comes to decorating, so it is no surprise that this place we are fortunate enough to call home has given me great inspiration for my décor this holiday season.  Firstly, living in Wilden (where we are hosting this great event) has allowed me to use nature as a foundation for my spaces, this season.  Wilden boasts a great logo: "Nature Inspired Living". We have an abundance of trees around us so why not bring the outdoors in and, in particular the rustic variation of woods, greenery etc. What better place to look than in your own "backyard". You will see a variation of tree inspired décor and several wood inspired decorations, in an attempt to create warmth and a rustic feel to my vision. Secondly, this great region has given us so many wines to explore and that is also a foundation for my holiday decor. I have come to love that we have a plethora of wineries at our doorstep and, more importantly, the wine, whether it be red, white or rosé.   A rustic, red, white, rose, royals-inspired vision/elements is what we hope you will see embodied in our home.
Special thanks to Charlene from Peddler's Cottage Interiors who so graciously donated several items to help facilitate this vision.  I hope you will please consider supporting her (local), this holiday season, just as she has graciously supported me. May our combination of decor, old and new, invite you to create those warm, nature inspired visions in your own home this holiday season, of course, with a glass of one our region's finest wines.
Parking Tip
This home is situated on a dead end street and is the first home on the corner of Twin Ridge Court. We suggest parking along Hidden Hills Drive.
Design Team
Karly McNeal
Decorations
Homeowner's collection
Florals
Arc Programs (Kelowna)
Kelowna Golf & Country Club
Outdoor Lighting
Installed by supportive husband Chris!
Nature Inspired:  A Boho Christmas
Kourtney & Garett
The decor throughout this home was inspired by the homeowner's personal decor and their beautifully built home. The designer Courtney Ungaro is known for her light & neutral coastal design style so this partnership was a match made in modern Farmhouse meets California coast heaven! As you tour the home you'll see children's spaces that look like they've been plucked right from Pinterest! The black powder room and guest bath are showstopper on their own but Magnolia Acres was able to make them even more stunning! The main Christmas tree is decorated with plaster and clay ornaments to blend in with the living room furniture and the tablescape was decorated around the owner's beautiful Fable dishes and black cutlery. Spread over 3 floors you'll see several themed trees throughout the home as well as a few vendors for your holiday shopping.  If you're feeling inspired while touring the home, Courtney Ungaro space + design will be doing a pop-up shop in one of the rooms where you can purchase some of the ornaments you'll see on the main tree along with other holiday items like stockings, candles, garland and home decor.
Parking Tips
There is a lot of construction underway on this street. If parking is not available on Echo Ridge Drive there is parking available around the corner on Skyland Drive or on Summer Wood Drive about ½ way down Echo Ridge Drive.
Design Team
Homeowner Kourtney
Courtney Ungaro, Courtney Ungaro Space + Design
Decorations
Homeowner's collection
Courtney Ungaro Space & Design
Florals
Shopping
Even Santa Shops Homes for the Holidays for our Candles!
Our Signature Holiday Candle Collection will be available in the Rykon Show Home. We have Woodland, which smells like your favourite holiday tree, Twigs & Berries is warm wood, spiced cranberry and mulberry, Gingerbread, smells good enough to eat and Winter Mint is cool Mint and warm vanilla. Also for sale, our Best Sellers like our London Fog, Tobacco Vanilla, Relax & Renew and so many more! Treat yourself and everyone on your list to the warmth and coziness of candles!
All natural soy candles
Courtney Ungaro Space + Design
A few of my favourite things.
Guests who swing by my little pop up can expect to find designer shortbread cookies decked out for the holidays. I'll have individual cookies, minis, and packaged sets, and they will all be decorated in their finest and ready for gifting – or for immediate munching. All cookies will be heat sealed for freshness, so it's never too early to start crossing names off your list!
The Jane Hoffman Realty Holiday Home
Making Spirits Bright
Michelle & Russ
Our home at Christmas will make you want to curl up in front of the fireplace and take a nap! Surrounded by fresh greens, the smell of mulled wine and Christmas baking happening as you walk through our fun and playfully decorated home to get you in the Christmas spirit!
Design Team
Homeowner Michelle
Decorations
Decorated with personal decorations, old and new from the homeowner's collection selected from her favourite shops around town
Florals
Shopping
Our Homes for the Holidays pop-up will have gift giving and holiday home decorating products available including Holiday Sweaters, Christmas Signs, Wine Bags, Aprons, Candle Holders and more.
Outdoor Lighting
Installed by supportive husband Russ!
This home is proudly sponsored by: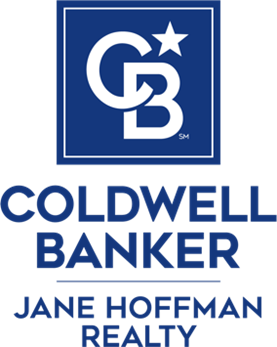 Santa's on his way:  A Charming Family Christmas
Laura & Rob
New to Kelowna, homeowner Laura wanted to become involved in her new community and hopefully meet some new friends along the decorating journey. Laura loves a little DIY and encourages her three boys to be equally creative. This home embraces the creative spirit along with the holiday spirit.  Be sure to check out the chalk art in the pantry by Catherine Kilgour who recently joined our Homes for the Holidays décor team.  The lower-level family room is decorated with some family decorations and décor from Canadian Tire West Kelowna including items from the Jillian Harris x CANVAS line for Canadian Tire.
Parking Tips
Upper Canyon Drive is a busy street but there is often street parking available. There is also parking available at the end of the street if you turn onto Forest Edge Drive.
Design Team
Homeowner Laura
Decorations
Homeowner's collection
Canadian Tire, West Kelowna featuring the Jillian Harris x CANVAS Christmas Collection
Canadian Tire stores are individually owned and operated and we thank the generous team at the West Kelowna Canadian Tire store for their contributions to the Homes for the Holidays tour.
Chalk Art:  Catherine Kilgour
Florals
Kelowna Wilderness
Shopping
Locally sourced Granny Smith apples from Don-O-Ray Farms Kelowna are dipped in Glammas' famous homemade luxurious caramel sauce, then dipped in gourmet chocolate and then another dipping in a variety of specialty toppings including nuts or skor.  Choose a character snowman apple dipped in Glamma's famous caramel and chocolate and adorned with candy.  Or try our dipped caramel and chocolate pretzel rods dusted with nuts or marshmallow rods covered in caramel and chocolate!  No matter your craving we will have something to satisfy your holiday sweet tooth.
Christmas at Tiffany's
Monica
Nicole Thomson of CREATERY&CO Design and Development, and Wilden Homeowner Monica, are excited to share this holiday home "Christmas at Tiffany's". A play on words to showcase  this homeowners elevated Christmas style incorporating her love for pretty things, and Tiffany Blue all while embracing the organic canvas which our Okanagan Christmas' are built upon.
This home will ignite your holiday spirit and get you in the mood for hosting a holiday gathering!
Design Team
Shanti Handley, Jade Peters
Leigh-ann Yanow, Amanda Bell, Brenda Farnquist
Decorations
Homeowner's collection
Florals
Fleurich Creations
Shopping
Createry Market with Nuture and Bloom
Createry Market will be offering an array of seasonal décor with a "merrYment" of aesthetics that compliment any holiday home.  Offering small gifts and décor with a nostalgic, organic and modern twist!  Stocking stuffers, hostess gifts…all the things!  We are also pleased to introduce products by Nuture and Bloom.
Jaxon Jurome, Original Okanagan Artwork
Lexi + Lake will be offering a curated selection of luxury candles, coffee table books, and home décor.  We look forward to helping you purchase beautiful gifts for your loved ones, or maybe a treat for yourself!  Stop by and enter to wine a $500 gift certificate. We cannot wait to start off the holidays with you!
Handmade jewellery by local artist Tomo who makes minimalist style gold necklaces that are packaged in glass bottles!  It even makes a jingle bell sound getting you ready for the Christmas season.
Tastings
Enjoy a tasting of Intrigue Wines Social Sparkling, the perfect pairing for our Christmas at Tiffany's home.   This frizzante style wine is clean, crisp and dry on the finish. It has aromas of pear, granny smith apple, and baked peach cobbler. The palate to follow reveals a harmonious fusion of apricot, crisp gala apple and Fuzzy Peaches. A light golden hue and delicate bubbles make this wine a pairing to celebrate any occasion.
Home:  Locally Sourced & Locally Made
The Wilden Living Lab's Next Generation Home
Welcome to pared-down holiday style filled with fresh evergreens, driftwood & natural elements. Bring the outdoors in and dress it up with silk ribbons & layers of linen. Get ideas to look to your surroundings and own yard to find materials to decorate. At the end of the season the greens go in the yard waste and wreath bases, wire and ribbons can be re-used.
AuthenTech Homes, the Wilden Group, UBC Okanagan, Okanagan College and other private businesses have taken action to tackle climate change by constructing a Step Code 5, Net-Zero home. The Wilden Living Lab's Next Generation Home is an experiential show home that brings energy efficiency to life. The public is invited to experience the interactive games and check out displays that show the science behind green construction. Adults and children alike can experience how quiet a high-performance home can be, feel the difference that Energy Star windows can make, observe the components of the "Holistic Envelope Design", view the "Multi-Source Clean Energy System" and see how the home's solar system works. Learn how green construction saves energy and impacts climate change. The Wilden Living Lab's Next Generation Home's design focuses on a robust building envelope with exceptional airtightness and efficient mechanical systems, and actually produces more energy than it uses.
Design Team
Robyn Santamaria, Shibang Designs
Decorations
Robyn Santamaria, Shibang Designs
(All décor will be for sale on Wednesday, November 22.  Watch our website for details)
Outdoor Lighting