Welcome to Homes for the Holidays!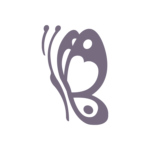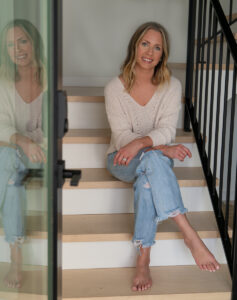 Courtney Ungaro, Courtney Ungaro Space + Design
Home:  Nature Inspired:  A Boho Christmas
Courtney Ungaro is an interior designer living in Kelowna with her husband, 2 kids & 2 dogs. Working on projects throughout the Okanagan for over 17 years, her company, Courtney Ungaro space + design creates timeless, livable spaces with a California Coastal influence.  Specializing in residential renovations, new builds, home styling and commercial design, CUSD focuses on making the design process easy so her client's can live beautifully.  Courtney has been involved with for Homes for the Holidays since 2018.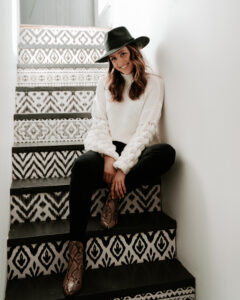 Courtney Valiquette, Valiquette Designs
Home:  Moody & Merry
The Okanagan Valley is a unique pocket of Canadian living. That's why we're passionate about working with Kelowna locals (and clients across BC) to execute a powerful, purposeful design that works for them in all the right ways. At Valiquette Designs, we love keeping things out of the box. Combining our eye with design with an understanding of current trends alongside your vision, we work hard to create personalized spaces reflective of you.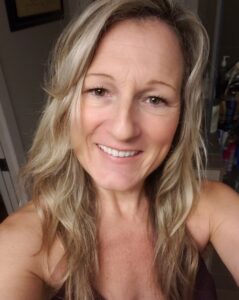 Karly McNeil
Home: Brilliant Bordeaux, A Wine Country Christmas
My name is Karly McNeil and, although not an official designer, designing spaces, particularly on holidays has been a passion of mine.  The Christmas holidays are no exception.  I love creating warm, inviting spaces to celebrate the holidays and to create memories with family and friends (who have come to feel more like family away from our family).  I am also eager to offer any decorating advice/assistance, as this really has been a lifelong passion for me.  I know my decor may not appeal to everyone, but I hope you will find some small (or even big) inspiration for your own home so you, too, can create those everlasting memories in your own home this holiday season.  If nothing else, knowing you are participating in this wonderful cause to support the Central Okanagan Hospice Association (COHA) will hopefully embody the spirit of giving this holiday season.  Thank you for allowing me and my family to be a part of that journey with you, in Wilden, a neighbourhood we have been fortunate enough to have called home for the past 10 years.  May our home inspire you this holiday season, and more importantly make you feel at home.  Happy holidays and all the best for 2023, from our family/home to yours.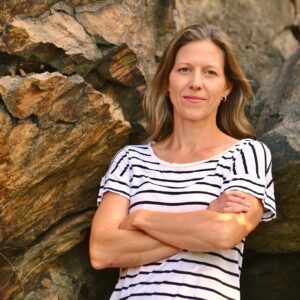 Laura Bewick
Home:  Santa's on his way:  A Charming Family Christmas
New to the Okanagan and to British Columbia helping with a community event seemed like great way to meet people and start finding a community of our own. I am a wife and mom of 3 boys who loves all things decorating, being active and gardening.  I am a registered dietitian by day and am currently working on a business start-up while working part time at agencies in the community.
My Homes for the Holidays design inspiration combines a bit of my personal style, which is simple and livable with natural elements, with all the things my kids are looking for including DIY elements and kid friendly themes scattered throughout the home.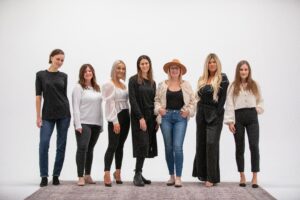 Materia Design
Home:  Rykon Construction Holiday Home Experience
A Copper Christmas 
Maria Carreón – B.I.D – Principal
Very early, Maria discovered her passion for interior design and the thrill that comes with creating exceptional, thoughtful spaces that fulfil the needs and wants of her clients.
Maria's favourite holiday scent is Douglas Fir.
Heather Cousins – D.I.D – Principal
Heather believes every space should tell a story and act as a culmination of what a client needs, wants, or loves.  She is highly creative and works hard to make sure her clients are happy, involved, and at ease during the entire design process.
Heather's favourite holiday recipe is Nuts and Bolts, and Sticky Toffee Pudding.
Krystina Lutsenko – D.I.D – Interior Designer
She believes interiors can transform daily life, and integrates the client's personality into each design to ensure a unique end product that truly feels like home.  Her designs combine current trends, with timeless elements to create a classic design that will maintain its beauty as time progresses.
Krystina's favourite Christmas album – Michael Buble Christmas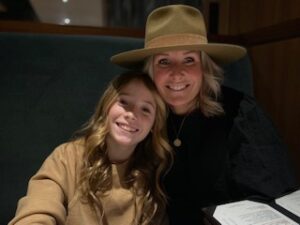 Michelle Ebert
Home:  Making Spirits Bright
Sharing some Christmas magic!! I love decorating my home for Christmas and I am so happy this year I get to share with the community for Homes for the Holidays! As a teenager I would paint, wallpaper and buy furniture for my room and not much has changed as I have gone through life as it is still my biggest passion. I am a busy mom to kids Kai and Brady and when I am not chauffeuring them around to dance and hockey you can find me homesensing or shopping my favourite stores for myself or clients! Over the last ten years I have a built a little business House Love Interiors that started as working for friends and has kept me busy helping clients style their new or old spaces.  My biggest project as of late has been building our new family home that I am so excited to share this holiday with you!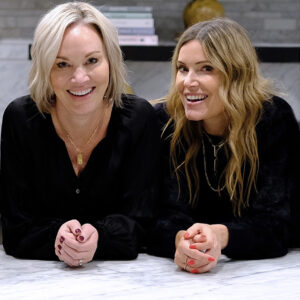 Nicole Thomson, Createry & Co
Home:  Christmas at Tiffany's
Createry & Co. is boutique design firm owned and operated by local designers and stylists Shanti Handley and Nicole Thomson. Rooted in hard earned knowledge of the build process and a passion for creating well loved spaces, we offer a wide range of design services.
"We believe design is meaningful and important. We are curious about people and how they form the intricate fabric of physical spaces. These spaces affect the way we live and show people who we are- it is a privilege to participate in the process of this expression."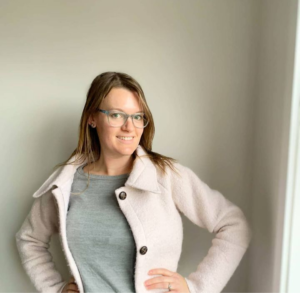 Robyn Santamaria, Shibang Designs
Home:  Locally Sourced & Locally Made
Robyn Santamaria has a BFA from the Nova Scotia College of Art & Design University. Her main focus is textiles, working with natural fibres. In recent years she has become passionate about holiday decorations. Living in the Maritimes, Quebec, Ontario and BC in the span of 10 years influenced her desire to find ways to decorate without accumulating bins of decor, instead choosing fresh materials. In addition, Robyn shares home projects on her blog that use creativity and oftentimes a coat of paint to repurpose and reimagine second-hand furniture or tired spaces without wasteful renovations.