Welcome to Homes for the Holidays!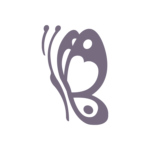 Fawdry Holiday Home Experience
HOLIDAY SHOPPING
Sarah Lewke is an artist and teacher based in the Okanagan. Her work is an exploration of beauty, identity and our relationship with the landscape. She takes inspiration from numerous sources, including places she has traveled, her Christian faith, and the Okanagan Valley. She is interested in color and pattern and creating interesting objects of beauty.
Follow them on Instagram: @artbysarahlewke
Fazl products help support orphaned and destitute children in India with food, shelter, education and clothing. What's more, we give Fair Trade wages to women in need who hand make every item.
Handmade in the Himalayas by Happy Ladies. These are the 3 H's of Fazl. All our patterns are indigenous to the local people and these designs are passed from mother to daughter.
During production season, Fazl employs hundreds of artisans in need, whom we empower to work from home or at our Fazl centre where we provide a safe and supportive work environment.
Fazl is also certified with the Fair Trade Federation
Follow them on Instagram: @fazlco
Mister Tea is a locally owned and family run tea business operating out of West Kelowna, British Columbia, Canada. We invite you to explore our ever-growing collection of specialty loose leaf teas that are hand selected to provide our customers with a quality tea experience. We hope you enjoy!
Follow them on Instagram: @misterteaokanagan
S&M Soap Co.
S& M Soap co. Is a natural bodycare company that uses simple ingredients with a modern twist. Proudly over 99% plastic free. They are vegan & locally sourced bee-friendly.
Follow them on Instagram: @smsoapco
Tammy's Bistro
Holiday treats to enjoy now or later!
Hot Chocolate Sticks, Chocolate Dipped Pretzels, Rice Krispy Squares with peppermint M&M's, Cinnamon Honey Butter Bars, individual Sticky Toffee Pudding, bags of an assortment of cookies, butter tarts and more!
Grab & Go treats include Date Squares, Chocolate Peanut Butter Oat Bars, Bacon Onion Cheddar Scones and freshly made Christmas Spiced Cider!
POP-UP SHOPS
At Most Wanted, we are here to bring the world of luxury fashion to Kelowna, BC in the most sustainable & ethical way possible. Our pieces are always pre-loved and always in immaculate condition, though we do celebrate the odd scuff here and there. Every garment has a story to tell. We believe in extending the life of luxury by cherishing the history of a garment, and happily writing it a new story.
We should all be able to build our dream wardrobes without furthering the unjust impacts of the fashion industry on both people and our planet. First and foremost, we are here to fight against the machine of overproduction, do our part to create a more sustainable, circular industry, and look exquisite in the process.
The Pop-Up Shop will be located in the Master Closet showcasing a selection of designer handbags, jewelry, accessories and select clothing.
Follow them on Instagram: @mostwanted_luxuryresale
Deville Coffee will be located in the driveway of the Wilden Fawdry Show Home with their portable coffee trailer.
Follow them on Instagram: @devillecoffee_kelowna
Usher in the Holiday season with the Christmas Glitter Village.  Our Christmas Glitter houses are an elegant addition to create a dazzling holiday scene.  Add twinkle lights around the Glitter Houses to light up your darling village.  Place them on shelves, mantles, cake stands or tabletops.  The opportunities are endless, and these Christmas Houses will make your home feel like you're in a holiday wonderland.
Each house is hand crafted and designed by the talented husband and wife team.
Follow them on Instagram: @regierstudio