Welcome to Homes for the Holidays!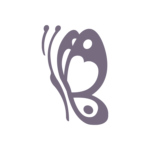 Rykon Holiday Home Experience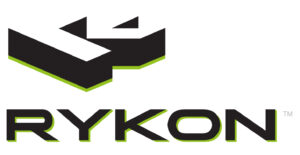 The Rykon Construction Holiday Home Experience 
A Copper Christmas
DESIGN TEAM
Materia Interior Design Studio
The stunning Rykon Show Home is decorated in copper metal accents, with a combination of copper, brown, ivory and terracotta tones.  A modern mix of metals, and the black architectural accents from the home weave through the copper and other metallic shades.  The addition of dried florals and greenery inspire a fresh Copper Christmas.
HOLIDAY EXPERIENCE
Boozy Hot Chocolate Relaxation Station
Presented by Sandrine French Pastry & Chocolate x Wiseacre Farm Distillery
Enjoy a decadent hot chocolate with Wiseacre Peppermint Vodka topped with whipped chantilly cream and crushed candy cane.
By donation:
Small $4
Large $7
HOLIDAY SHOPPING
Thoughtfully handcrafted décor, gifts and more!
Paper florist, metal stamper, wood turner
Wildwood Acres Garden Farm was created from a desire for wellness and for realizing the importance of self-care first.  Our all natural line that we call "Love Yourself First" puts these principles into practice.  From our smudge bundles to our smudge inspired beeswax candles to our bath salts blended with our own farm grown lavender and wild roses; to our hand blended herbal teas, luxurious goat milk soaps and shampoo bars; to our culinary herbs carefully selected and blended from herbs and plants grown right here in the mountains of the Okanagan, and from our holistic remedies of moisturizing lip balms, healing and pain salves, we want you to find wellness in the everyday.
POP UP SHOPS
Sandrine French Pastry & Chocolate
Sandrine French Pastry & Chocolate offers an exquisite selection of cakes, pastries, macarons, artisan chocolates, wedding cakes and savoury items all handmade in Kelowna from scratch using high-quality ingredients.
Sandrine will be stocking the kitchen at the Rykon Show Home with her decadent Salted Caramel Spread and Chocolate Bars for take home treats.
Nestled amongst six sweet acres of farm and forest, you'll find a tiny distillery in the woods. Wiseacre Farm Distillery is a quaint and rustic hidden gem created both out of legacy, and a quest for new beginnings. Since day one, the philosophy and profile of their small-batch spirits have been very much inspired by the farm they call home. Constantly striving to keep their spirits as 'local' as you can get, a portion of the key ingredients and botanicals from some of their signature releases are grown and harvested just a stone's throw from the distillery. Not surprisingly, each step in the production process is carried out entirely by hand, by their passionate and nimble team.
Kristi from Wiseacre Farm Distillery will have two of her favourite holiday spirits available for pre-order, Cranberry Gin and Peppermint Vodka. You will be enjoying the Peppermint Vodka in the Boozy Hot Chocolate Holiday Experience.
Public Washrooms are available in this location.