Welcome to Homes for the Holidays!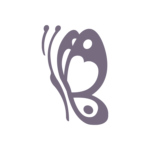 In consideration of being granted access to the various properties that make up the Homes for the Holidays event (the "Event"), the ticket holder (the "Ticket Holder") personally assumes all risks associated with such access and, on its own behalf and on behalf of its executors, administrator, heirs, next of kin and representatives, hereby waives, releases and discharges each participant in the Event, each individual property owner participating in the Event, the organizers of the Event and the Central Okanagan Hospice Association (collectively, the "Released Parties") from any and all liability for the death, disability, illness or personal injury, including, physical or mental of the Ticket Holder, or damage or theft of property of the Ticket Holder, arising as a result of or in any manner connected to the Event, whether foreseen or unforeseen, whether it be the result of active or passive negligence, or arising out of the use of equipment owned by any of the Released Parties, or as a result of any alleged breach of any duty or obligation of any of the Released Parties, or otherwise, and covenants not to bring suit or other claim against any of the Released Parties with regard to the same.
By participating in the Event, the Ticket Holder acknowledges and agrees that the Ticket Holder is aware and freely accepts that the Event and its related activities, involves inherent risks, dangers and hazards to their person and property including, without limitation, injury, illness and disability howsoever caused, including dismemberment, allergic reaction, equipment failure, improper use of equipment, falls, slips, soft-tissue injuries, over-exertion, interaction with participants, volunteers, organizing staff or other members of the public, negligence, gross negligence and/or willful misconduct, including, without limitation, the failure on part of a Released Party to take reasonable steps to safeguard or protect the Ticket Holder or its property from the risks, dangers and hazards of participating in the Event. KNOWING THESE RISKS, THE TICKET HOLDER FREELY ACCEPTS AND FULLY ASSUMES ALL SUCH RISKS, DANGERS AND HAZARDS AND THE POSSIBILITY OF PERSONAL INJURY, DEATH, PROPERTY DAMAGE AND LOSS RESULTING THEREFROM.