An elegant evening of entertainment in support of
the Central Okanagan Hospice Association
Delta Hotel by Marriott

Grand

Okanagan 

Resort
February 25, 2023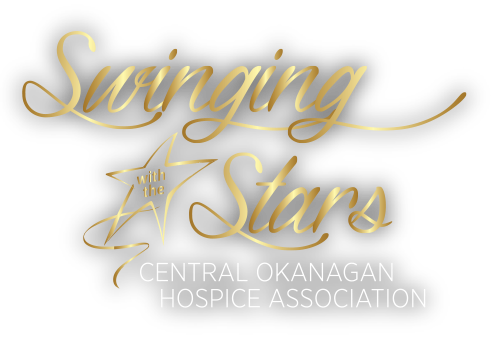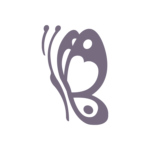 Team Pushor Real Good
Pushor Mitchell/Grant Thornton Dance Party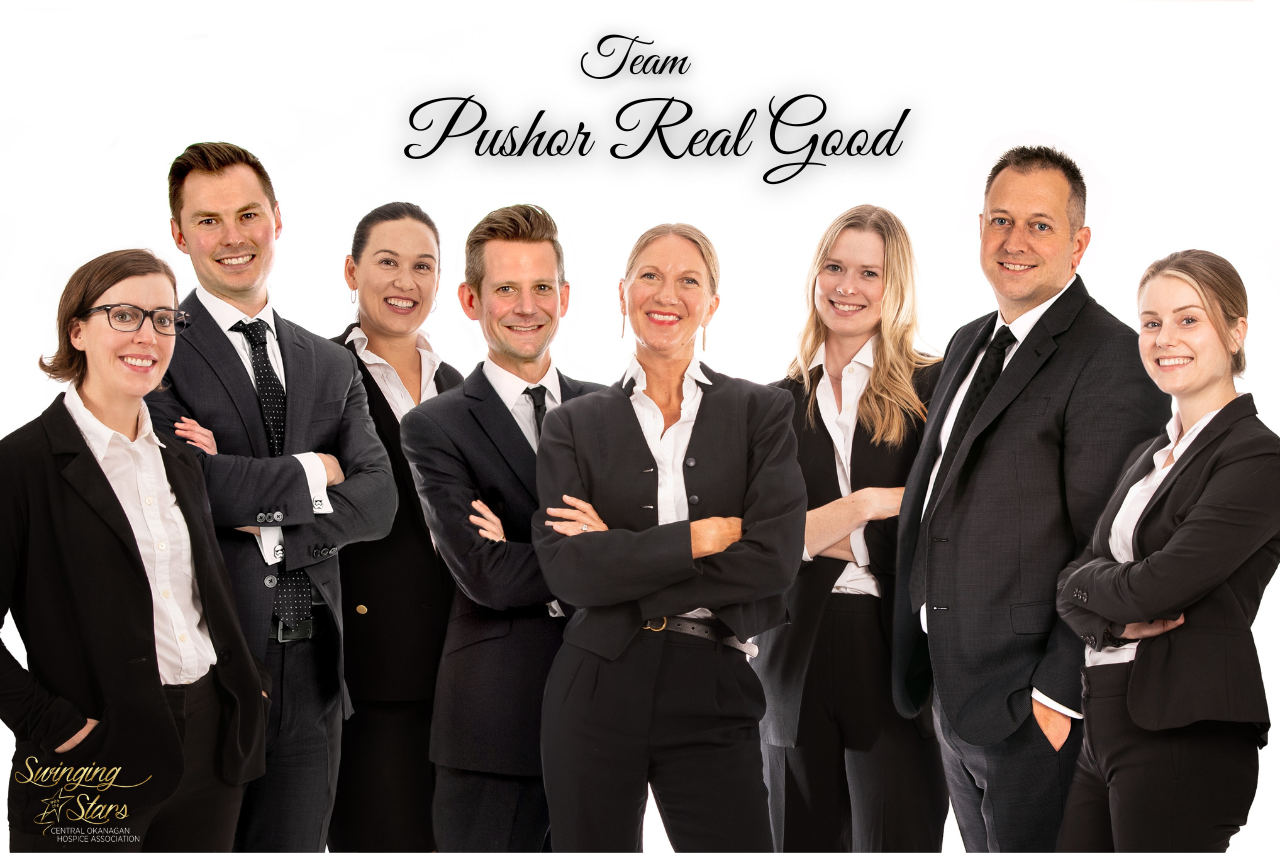 Leneigh Bosdet, Brian Stephenson, Julia Norman, Colin Edstrom, Taryn Moore, Claire MacLeod, Mark Danielson and Delaney Long.
Join Team Pushor Real Good – a team of fearless lawyers from Pushor Mitchell law firm – for a post New Year's Dance Party at the BNA Tasting Room on Saturday January 21, 2023 in support of the Central Okanagan Hospice Association (COHA).
100% proceeds raised from this event will go to the fundraising efforts for Swinging with the Stars 2023!
Come and 'bust a move' with DJ Daddy Diablo and the Company B dancers from the Canadian School of Ballet who will show some of their best hip hop moves.
Tickets include delicious Asian fusion appetizers from BoxcAr , two complimentary drinks and your chance to bid on Live Auction items.
Live Auction includes:
One Track Day at Area 27 – courtesy of August Motorcars (car not included)
One Suite Night at Kelowna Rockets Game March 25, 2023 – 10 tickets & pizza for all – courtesy of Pushor Mitchell
Helicopter Tour – ½ hour ride for 2 people over Okanagan Lake & Trestles courtesy of Okanagan Mountain Helicopters
Tickets are limited so make sure you get yours before it's too late!
DATE:
Saturday January 21st, 2023
TIME:
7:00PM – 12PM
LOCATION:
Tickets are $150.00