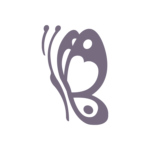 Compassion in Crisis: Time and Connection
COHA's Community Hospice Visiting program provides support for individuals and their caregivers. Trained committed volunteers build relationships and companion along one's journey.
Family caregivers have faced increasing challenges due to the pandemic. Working to stay healthy, safe and connected in rapidly changing times is leaving caregivers isolated, exhausted and overwhelmed. Family caregivers struggle with a lack of time for self-care, financial strain, time management concerns, declining self care and a lack of privacy. They also struggle with fears around asking for help and knowing where to find help if needed. COHA volunteers bring comfort to these demands as they provide a neutral and non-judgmental presence as they offer practical and emotional support through the difficult transitions that accompany a serious illness or advance aging of a family member.
Living with a serious illness is not an easy journey during this uncertain period and at times some individuals face this journey alone. To have a trained volunteer companion every step of the way can shape an unexpected friendship like no other/
COHA's specially trained volunteers are compassionate to each unique circumstance and the needs to one's specific journey through serious illness, frailty and end-of-life. Whether for self, a family member or neighbor, visiting volunteers provide compassionate support and companionship. With their listening ears, warm smiles, and caring touch, our volunteers will participate in the individuals favourite activities, read, go for a walk, journal, play a game, or watch a show. Volunteers are simply a neutral and non-judgmental presence as they provide practical and emotional support to individuals and their family during the difficult transitions that accompany a serious illness or frailty.
COHA's community visiting program is a gift of time. Those who have experienced this gift in past reflect and comment on the relief and goodness that the volunteers brought to their life. Visiting volunteers can be found in private homes, hospice house, hospital, long-term care and other care settings.
Click here to learn more about our community hospice visiting program and supports for family caregivers.
Please help COHA support caregivers, by  making your donation to COHA's Compassion in Crisis campaign today.