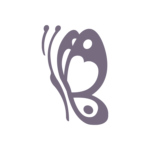 Donations are such a great way to show your support to recognize the important work of the Central Okanagan Hospice Association
Making a donation helps COHA improve the quality of life for others during life's most vulnerable moments. COHA is grateful for the ongoing support of our community through donations. Donations are important to us to help sustain our programs and services we offer at no cost.
The spirit in making a donation has become so unique. Donations can be made in someone's memory, to celebrate a retirement, to honour a volunteer, in lieu of wedding gifts or a monthly or annual contribution to support COHA. To make an online donation, please click here.
If you wish to mail a cheque or come into our COHA August Centre to make your donation, we accept Visa, Mastercard, American Express and/or debit.
If you have any questions about your donation, please contact Natasha Girard, Executive Director at 250.763.5511
Central Okanagan Hospice Association
Charitable Registration No. 118843515 RR0001