Welcome to Homes for the Holidays!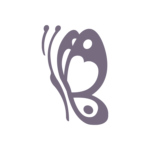 Home #1
#102-5650 The Edge Place (Kettle Valley)
Janet and Andreas Kluftinger
Theme: Baby, It's Cold Inside
It doesn't take much to make this newly built home stand out. Inspired by the beauty of a fresh snowfall, you'll be surrounded by a cooler color palette – inclusive of white, navy, and silver. Elevating common household decor items, this design will focus on mixing rustic and modern elements in a minimalistic way.
Upon entering, you'll be immediately drawn to the 14-person tablescape and kitchen. Start Fresh will be serving up some delectable bites, while Canoe Coffee adds a little pep to your step. Many say the kitchen is the heart of the home, and it is definitely the area you'll leave feeling most inspired by. But, don't stop there. Highlights also include a fireplace mantle arrangement and a cozy movie night scene downstairs.
The overall design was created with this in mind, "presence over presents". I encourage you to remember this during the holiday season and decorate in a way that fosters the same mentality in your own home.
Design Team
Kaitlyn Ellis Events – Kaitlyn Ellis
Paula Barber
JL Interiors
Janet Kluftinger
Decorations/Florals
Kaitlyn Ellis Events
All Occasions Party & Event Rentals
Glitz N' Glam Party Supply
Urban Walls
JL Interiors

Tastings
Canoe Coffee
Start Fresh Kitchen
Shopping
Start Fresh Kitchen
Sponsor Tree
Boulevard Magazine
Outdoor Lighting
Diamond Bright Holiday Lights
Home #2
446 Lakepointe Drive
Renata & Stuart Neufeld
Theme: Modern Christmas Farmhouse
Our homeowner Renata, jumped into the Homes for the Holidays fundraising event, not only volunteering her home for the tour but taking on the additional task of designer/decorator. Inspired by her family and Joanna Gaines' modern farmhouse style of HGTV's popular series "Fixer Upper' the home is clean lines, lots of white and cream, with a few rustic accents and lots of greenery.
As you walk up to the home, you will be welcomed by the large antique sleigh on the front lawn leading you to this warm, welcoming and very comfortable Kettle Valley home.
The dining room has a cozy feel with a farmhouse style Christmas tree, DIY candle pillars from Nonna's acreage, twinkling lights, greenery, pine cones and hints of black and white throughout the main floor. The great room features cedar boughs cascading from the wooden beam mantle, dressed with candles, sparkling deer, and potted trees. Simplicity and beauty of a farm. All is calm.
Take notice of the wooden winter pillars throughout the home created from wood from the acreage where the homeowner grew up. All wood was sourced from a gentle pruning needed on a 50+ year old tree.
The home is filled with touches from the owner's property where she grew up and her mother still resides, multiple Christmas trees, various DIY projects along with the design support of Carmen and Ariel of Better Earth Gardens & Tropicals.
May your hearts and homes be filled with peace, love and joy.  Merry Christmas to all!
Design Team
Renata Neufeld
Carmen and Ariel Walliser, Better Earth Gardens & Tropicals
Decorations/Florals
Better Earth Gardens & Tropicals
Real Deals & Home Décor
Linda Berger
Doris St. Pierre
Music
Chloe Davidson, violinist – performing 2:00 pm – 3:30 pm, 5:00 pm – 6:30 pm.
Shopping
Caldwell Heritage Farm – farm fresh eggs by donation
EverPresent Giving
Fazl Socks
Sandrine French Pastry & Chocolate
Sponsor Tree
Pushor Mitchell LLP
Outdoor Lighting
Mr. Winter's Holiday Lights
Home #3
441 Hobson Crescent
Chris and Jen Little
Theme: Contemporary Christmas
Welcome to 441 Hobson, built by the home owners Jen & Chris Little of Little Building Solutions. The modern white walls & concrete floor are what inspired the decor at 441 Hobson Cres.  Thinking outside of the box, we wanted to decorate traditional ideas with contemporary & modern features.  You'll see concrete, wood, and lots of white decorations throughout this open concept family home.  Although we kept the main living white, concrete and modern, we wanted to have fun in some of the other rooms- keep your eyes open for a mid-century office, a tropical Christmas in the daughter's room, modern mountain decor and tie dye for the boys!  While taking in the decor, sip on some wine from Sperling Vineyards, sample some food from The Orchard Room and get some Christmas shopping done at Lavender & Grace, Okanagan Candle Co. & Let's Stay in Fashion (the comfiest pyjamas you'll ever own!).
Design Team
Courtney Ungaro Space + Design, Courtney Ungaro
Michelle Brandel
Luxe Camp Okanagan, Tracey McElhinney & Rebecca McElhinney
A New Leaf Floral, Melinda Murovec
Okanagan Originals, Carys Jones
Decorations/Florals
Courtney Ungaro Space + Design, Courtney Ungaro
Michelle Brandel
A New Leaf Floral
Little Building Solutions
Luxe Camp Okanagan, Tracey McElhinney & Rebecca McElhinney
Okanagan Originals, Carys Jones
Hammers & Heels
Mack Metal Works
Tastings
Sperling Vineyards
Orchard Room
Shopping
Lavender & Grace
Let's Stay In Fashions
Okanagan Candle Co
Sponsor Tree
Harmony Honda
Home #4
4213 Bedford Road
Patricia Dyck
Theme: Modern Country Christmas
Happy Holidays! We hope you enjoy our modern touch on a country Christmas.
Take a little stroll up the tree lit driveway to the enter the lovely courtyard. You will be greeted in the grand foyer by one of the Home for the Holidays hosts. You will be shown through to the living room where we have showcased a jaw dropping 12ft tall, 7ft wide stunning Christmas tree. The dining room will boost a modern 7ft black tree. You will meet Kevin & Victor from QB Gelato in the kitchen, where you can sample their delicious treats, all their ingredients are proudly locally sourced. There will be plenty of places where you can purchase items from local vendors, you will meet Tina first with Stille Owl Soaps before making your way to the lower level where we are thrilled to have with us, Ms. Donita Dyer, Sommelier and local wine expert pouring favorites from West Kelowna winery, The Hatch. Enjoy a glass while visiting our "Christmas Court" where we have five more local vendors to help you with your holiday shopping!
We hope you enjoy your visit and wish you all a happy and healthy Holiday Season!
Design Team
Rene Bertrand, Elite Life and Home
Cherie L Braham
Jaydean Braham
Decorations/Florals
Patricia Dyck
Elite Life & Home
Tastings
The Hatch Winery with Donita Dyer, Sommelier
QB Gelato
Shopping
Flourish and Form
Nancy Blokland Pottery
QB Gelato
Rio Branner
Stille Owl Soaps
Sugar Pine Designs
Taste of the Okanagan Foods
Sponsor Tree
Innov8 – Elf Tree
Secret Santa – Princess Tree
Outdoor Lighting
Streakers Window Cleaning
Home #5
815 Lawrence Avenue
Jade Wolf
Theme: A Very Kitschy Christmas!
The "Gurr House" is a Mid-War bungalow built in 1920. Located on Lawrence Avenue, nestled in the heart of Kelowna's prominently heritage home neighbourhood.
Step back in time and enjoy our collection of vintage Christmas ornaments, Santa Claus dolls, rare retro finds and oddities. Reminiscent of a Palm Springs inspired colour palette, this Christmas decor is charming and eclectic.
Design Team
Wolfette Events, Jade Wolf
Lady Like Designs
Decorations/Florals
Lois Lane
Flash & Frame Photo Booth

Tastings
Table FortyNine
Shopping
Broken Anchor – Food Truck
Sponsor Tree
Bell Media
Home #6A
Pit Stop
1470 Rocky Point Drive
RYKON Show Home
Theme: Pastels & Glitter
We are pleased to offer a special pit stop on the tour – the Rykon Show Home at Wilden. This Okanagan modern 2-storey home with master on the main in the Wilden neighborhood of Rocky Point. Built to enjoy the Okanagan lifestyle with great indoor / outdoor living, covered patio with built-in BBQ, in-ground sports pool and fire table. Some of the inside features include a ceiling hung open tread stair, custom white oak floors and full-length folding door. The talented team from Urban Barn have decorated the home exclusively for our tour.
Dreaming of a pink Christmas? Well you're in luck. There's pastels and sparks of glitter dancing in your head from Urban Barn this year. Soft, feminine and pretty blushes of ballet pink, shimmering glitter ornaments and accents, cozy, soft textures make for a girl's best friend this holiday season.
Design Team
Christina McGovern, Urban Barn
Decorations/Florals
Urban Barn
Bylands Garden Centre
Music
Mary Ellen, pianist 3:45 pm – 8:00 pm
Tastings
Upside Cider
Shopping
ZenWand
Bylands Garden Centre – Enter to win a Christmas Planter from Bylands Garden Centre.  Winner announced November 18.
Urban Barn – Enter to win a $100 gift card to Urban Barn. Winner announced November 18.
Sponsor Tree
Rykon
Home #6
1543 Rocky Point Drive
Jodie and Eli Gilbert
Theme: Organic Holiday Loft
Upon walking into the Gilbert Family's modern home, you will immediately be greeted by the picturesque view of the beautiful Okanagan.
The warm natural materials throughout the space are paired with brick giving the home a warm loft feel. The sunken family room and open concept kitchen/dining area are decorated with exaggerated knit wreaths and handmade, unique Christmas décor to accentuate the mid-century modern touches.
Most of the sustainable materials used to decorate this home were sourced in Wilden and the surrounding valley, and combined to compliment this retro-modern space that is both chic yet cosy.
Touring through the home, you will be treated to a one-of-a-kind experience as the magical indoor and outdoor spaces blend seamlessly and combine the best of several design genres.
You will also continue through the many creatively designed rooms to the bottom floor where you can find Okanagan's own Umami dressings.
Design Team
Shannon Chubb, Amanda Xuereb, Brittany Wasstrom, Lavish Design
Jodie Gilbert
Decorations/Florals
Annabel Stanley
Shopping
Soup fundraiser with Team Invati – Invati Yoga & Wellness
Raising funds for Swinging with the Stars (COHA)
Umami
Sponsor Tree
Pushor Mitchell LLP