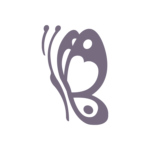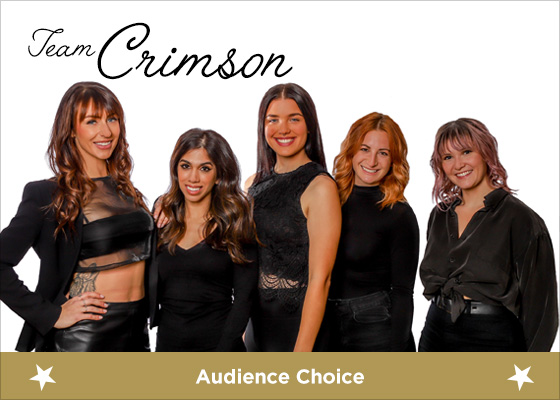 Tara Sebastianis, Tanin Amouei, Michelle Lakness, Tiona Wikenheiser, Faith Harrison

The Crimson Hair Salon Team is a young energetic group of lady's who celebrate great hair and the passion for dance. The team has a back ground in the dance industry and appreciate any opportunity to bring joy to others in the performing arts especially when it comes to raising money to help support COHA and the Kelowna Community. Crimson Hair Salon is always filled with music to get our clients in the mood and to motivate our staff to create the best styles. Being a local business for four years, the salon is highly involved with giving back to our community. This is an amazing opportunity to combine two passions for a great event of dance and fun. We will also be sponsoring the hair for the event and helping the contestants with their finished look for their performances! Good luck to everyone and let's dance!
Professional Dance Instructor
Mahta Sadi
Mahta Sadi grew up in the beautiful Okanagan – she moved away for over a decade to pursue her dreams and start her career. Since being back in Kelowna, Mahta continues her career as a Real Estate Advisor at Sage Realty and she is the Founder/Artistic Director of Dipp Dance – an adult dance company in town. Mahta danced professionally for the NBA Toronto Raptors for four years and has acquired a ton of experience in different styles and other professional opportunities, and she loves to share her skills and passion with other dancers in Kelowna. Mahta is grateful to have the opportunity to be a part of Swinging with the Stars and to lead Team Crimson!
Campaign Manager
Tara Sebastianis
Tara moved from home at the age of 12 to be accepted to a professional ballet school in the Toronto area for her high school years. During this time she was provided with innovative training, was taught creativity and intelligence, while being empowered to take responsibility for her work and career. Upon graduating from Marvel Hair Design, her and her mother opened Crimson Hair Salon 4 years ago. Having had the privilege of owning her own salon is what made Tara have the need and passion to be consistently involved in her community for years on end. SWTS for COHA is the perfect way for Tara and her team to be able to give back while being able to express themselves in the world of art.