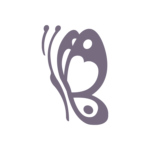 Compassion in Crisis: Grief Pillar
COHA offers support to help anyone who is grieving the loss of a loved one. Professional counseling specific to grief and loss due to the death of a loved one is offered at no cost to COHA clients, from youth to seniors, COHA supports anyone through their grief journey.
The pandemic has brought on much challenges for individuals who are grieving. From having to social distance, the loss of gathering in-person with friends and family that support one another, changing routines that are helpful in hard times, loss of physical affection, and the loss of ceremony. Research shows that the loss of ritual surrounding death prolongs and complicates the grieving process requiring additional grief support.
A new community connecting and building relationships related to grief is important to help fill this void. COHA offers grief groups and walking groups to emphasize a collective connection with others who are facing similar situations and challenges.
The need for professional counseling has increased during the pandemic as well, with the support for youth higher then ever before. This offers its own unique challenges as younger individuals experience grief differently then adults do.
COHA is committed more then ever to be here for our community during this demanding and complex time, and to be there every step of the way during one's grief journey with our community's support.
Help us help the beginning of one's healing. Now is the time. Please make your donation to COHA's Compassion in Crisis campaign today.
Our Grief Support pillar is generously sponsored by: